The Cutest Detail On Bobby Flay's Website, Hands-Down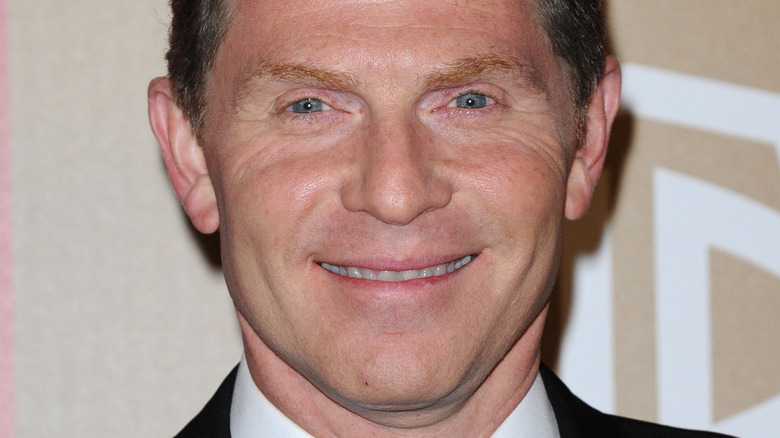 DFree/Shutterstock
Any web design aficionado or culinary enthusiast will appreciate the thought that went into the user interface of Bobby Flay's website. Hosting his work under the simple web address of bobbyflay.com, the Food Network star's digital portfolio displays all of his work on this site, from links to his podcast to a storefront page.
Flay's website earned fourth place on The Takeout's list of "Food Network Stars' Personal Websites, Ranked," and it's no surprise why. His website has unique rustic detailing that blends together both modern and simple elements. It also uses a mix of black-and-white and in-color pictures that are professionally shot. It primarily utilizes sans serif fonts, which are used to describe the images on the celebrity chef's page, from his personal life to professional work.
However, while taking note of the website's neutral color scheme and sleek design, fans should pay especially close attention to one particularly cool detail.
The fork cursor on his website is so on-brand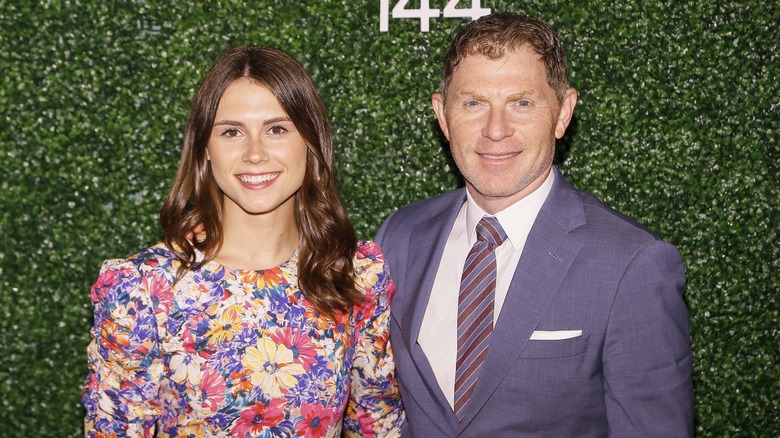 Paul Morigi/Getty Images
Bobby Flay is an extremely detail-oriented person. This fact should come as no surprise to anyone familiar with the celebrity chef's presence on competition shows like "Beat Bobby Flay" and "Iron Chef." Of course, Flay is renowned for his focus on details when it comes to food. However, his dedication to the small stuff isn't just focused on developing his signature dishes. Notably, Flay appears to have applied the same level of thoroughness to creating his website as he does the rest of his most-beloved recipes.
The element being alluded to is none other than the fork-shaped cursor that the user controls while navigating the website. This design choice makes so much sense for Flay, who once said, "My contribution, I hope, is to get people to eat full-flavored food. If I could come away with that alone, that would be a fantastic accomplishment" (via AZ Quotes). When thinking about it, the fork cursor allows one to fully explore Flay's page just as an actual fork helps one sample different types of foods. Therefore, this fork-shaped navigator is both clever and functional, not to mention it is so on brand for Flay, at its core.