Aldi Is Slashing These Items To Help Shoppers This Holiday Season
Aldi has promised to lighten the burden of inflation ahead of the upcoming end-of-year festivities. This announcement compounds Aldi's price promise: "No matter what happens in the world around us, Aldi will always be the low-price leader in every community we serve," says CEO Jason Hart (via Aldi). This, however, is a claim that does not go unchallenged.
"Aldi [is] no longer the cheapest supermarket!" says one Redditor. An objective contribution to this Reddit post noted the root cause of the perceived issue as food inflation. One user reasoned that discount chains (like Aldi), with their narrower profit margins, have less insulation against inflation. The truth about Aldi is (irrespective of inflation) that it still is the most economical supermarket in the United States.
Dunnhumby, the customer data company (via International Supermarket News), found that Aldi did offer the most value for money in 2021, and this is not a flash in the pan. The Market Force Information Grocery Benchmark Study produced the same findings from 2010 to 2020 (via PR Newswire). With this knowledge finding the cheapest retail chain in the United States feels like a no-brainer.
Aldi promises to slash prices through the holdiays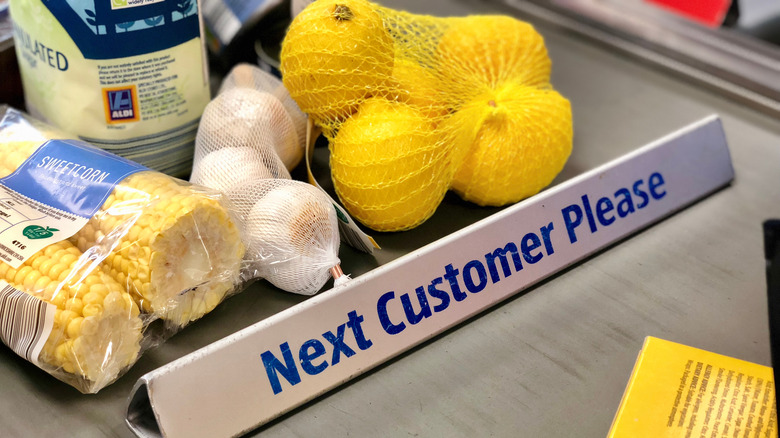 photocritical/Shutterstock
Inflation is digging its claws into the consumer's pockets, and the pinch is being felt by both the rich and the poor, per Bloomberg. "We know saving money [at grocery stores] has never been more important, and it's especially important for our shoppers as they head into the busy holiday season," said top Aldi executive Scott Patton (via The Produce News). "That's why we are dropping prices on some of our most popular items in order to make the biggest impact on our customers' grocery bill."
Thus far, the discounted items include lean ground beef, smoked salmon, raw honey, snacking cheese, 100% juice, cooking spray, and flavored bacon. per StoreBrands. These discounts are to run from October 12 to the end of the year, and while it is unlikely that Aldi's price cuts will apply to everything the store is still "giving [shoppers] the best possible prices," per The Produce News.