Why This Unassuming Coffee Shop Is Significant To San Diego Padres Fans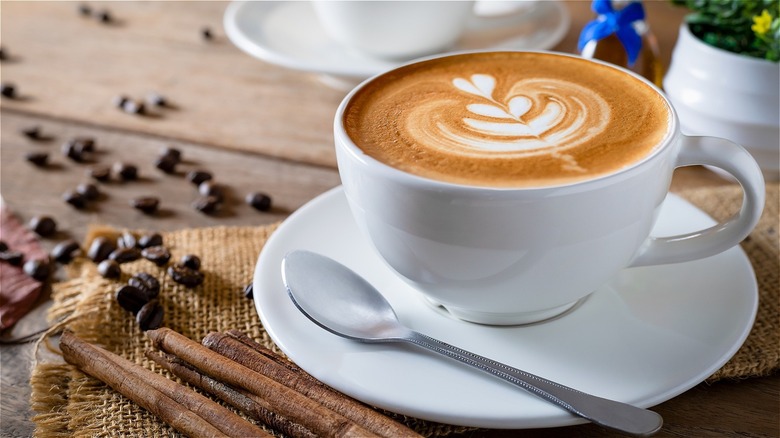 Teerapong mahawan/Shutterstock
It was a major celebration in San Diego this past weekend, all due to the efforts of its hometown Major League Baseball (MLB) team. The San Diego Padres played the New York Mets and won 6-0 in the final game of its wild-card series on Sunday, October 16 (via ESPN). This is the MLB's first wild-card series, which are a rebrand of the league's wild-card games. They essentially serve as the MLB's postseason, now that prime baseball season has ended (via MLB).
This past weekend, the Padres played three games against the New York Mets, with celebrity residents such as Hannah Godwin cheering them on from the stands (via Instagram). Though the Padres fell short on Saturday's game, with a 3-7 score, they overwhelmed the New York team on the Friday and Sunday dates, allowing them to advance in the 2022 World Series. The Padres have since beaten the Los Angeles Dodgers, and are going to play their third competing team. As it stands, the Southern California team is scheduled to compete against the Philadelphia Phillies on Tuesday, October 18, in order to advance to the final round of the tournament (via MLB).
Fans are showing support to a player's roots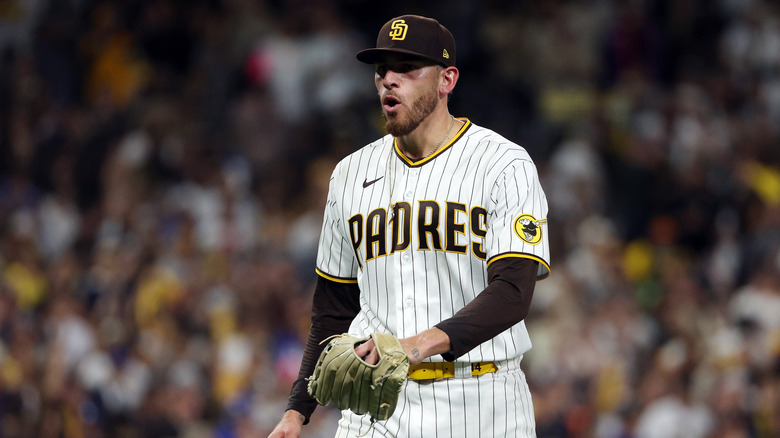 Harry How/Getty Images
Instead of running to the bars, some San Diegans recently set their sights on another fine establishment in Alpine, California. And rather than clinking together pints of beer or champagne flutes, residents are celebrating... using coffee. Joe Musgrove, who is the San Padres pitcher, was highly celebrated in the team's final game against the Mets, as he was responsible for seven balls that yielded no hits during the match (via Fox 5 San Diego). Musgrove, who grew up in San Diego as a fan of the Padres, told AP News that he wants an "earned" win for his team.
And after that last Sunday game, fans believed in that vision more than ever. Therefore, it only makes sense that Musgrove's followers went to support his parents' local coffee shop in Alpine, California. According to NBC San Diego, Caffé Adesso opened at 5 a.m. this past weekend and served up many MLB fans before Musgrove's team played the Los Angeles Dodgers. As a result of the team's success, the establishment has even started selling a special drink in Musgrove's honor; the "#44" is a cold brew with vanilla and cream.
The Padres have since advanced in the tournament, marking this as the first time since 1998 that the team has advanced to the National League Championship Series (via ESPN). Not only is this an exciting time in the city's history, but perhaps Padres fans have also found a new alternative to tailgating in the MLB postseason.