Basic XYZ Cocktail Recipe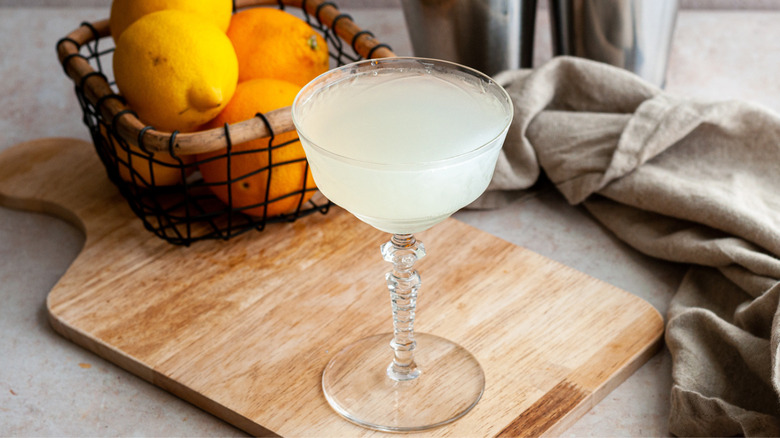 Christina Musgrave/Mashed
If you're reading this article, you've likely heard of a basic XYZ cocktail or perhaps ordered it at a bar during a night out with friends. But if you haven't, don't worry; we'll give you a bit of a refresher course. An XYZ cocktail is characterized by its three ingredients — rum, orange liqueur, and lemon juice. The three flavors combined to yield a nice, citrusy drink that pairs especially well with tacos. Whether you want to sip on the drink at dinner or try it solo for happy hour, the XYZ always hits the spot. 
Recipe developer Christina Musgrave is a pro when it comes to crafting delicious drinks. Whether it's an easy lemon drop martini or a pitcher of red sangria, she's the best mixologist. And guess what? Her rendition of the easy XYZ cocktail is no exception. "I love that this cocktail has only three ingredients, making it super approachable and easy to make," Musgrave says. She also reveals when she loves to serve this citrusy drink. "This is great for a get-together with friends or an at-home happy hour," Musgrave notes.
Keep reading to find out how to make this drink. 
Gather the ingredients for this basic XYZ cocktail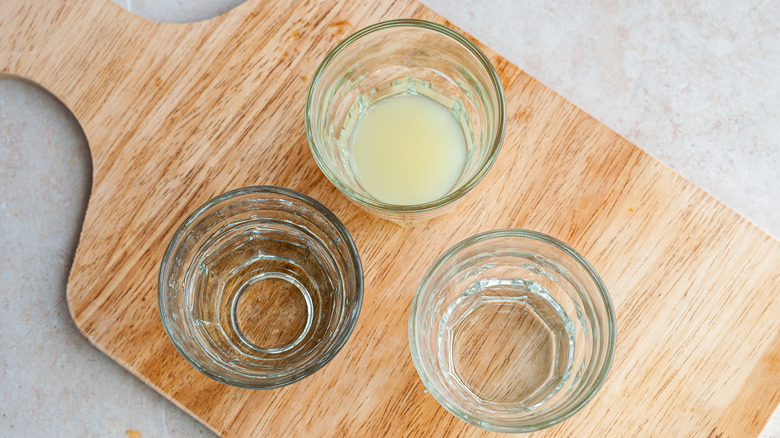 Christina Musgrave/Mashed
You will only need to grab three things to whip up an XYZ cocktail. Just pick up orange liqueur, light rum, and fresh lemon juice.
Once you have those items, you can make this XYZ cocktail.
Add the liquid to the cocktail shaker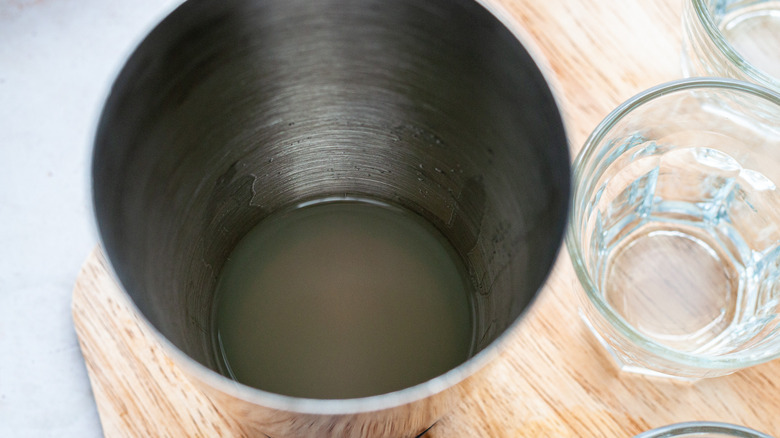 Christina Musgrave/Mashed
As with many drink recipes, you will need to use a cocktail shaker to make this simple XYZ drink. Just take off the lid and load in all the ingredients — the orange liqueur, light rum, and fresh lemon juice.
Add ice to the shaker and shake it up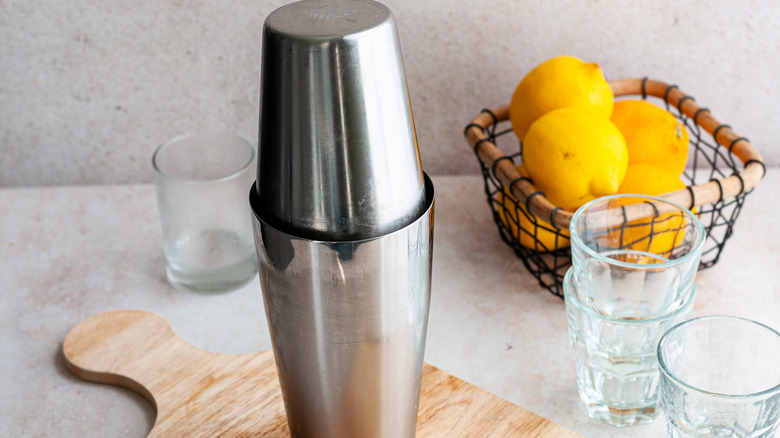 Christina Musgrave/Mashed
Before you put the lid back on, add some ice to the shaker. "The ice chills the drink while it's being shaken," Musgrave notes. 
Place the lid back on and shake for 15 seconds to combine all the liquids well. "It's sweet and a little bit sour with strong citrus flavors," Musgrave says.
Strain, serve, and enjoy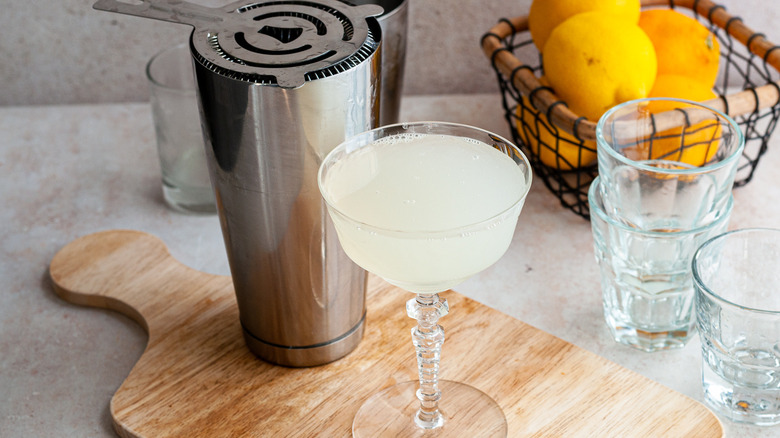 Christina Musgrave/Mashed
Now, strain the liquid into a serving glass of your choice, and voila, you have an XYZ cocktail in just a few quick and easy steps. 
The basic XYZ cocktail makes a wonderful drink for happy hour, but if you need a few suggestions of what to serve it with, food-wise, we've got you covered. "I'd recommend pairing this with citrus-forward foods, like chips and salsa or tacos," Musgrave suggests.
We can raise our glasses to that!
Basic XYZ Cocktail Recipe
Rum and Cokes can be a thing of the past with this easy, three-ingredient rum cocktail that you can make faster than you can say Piña Colada.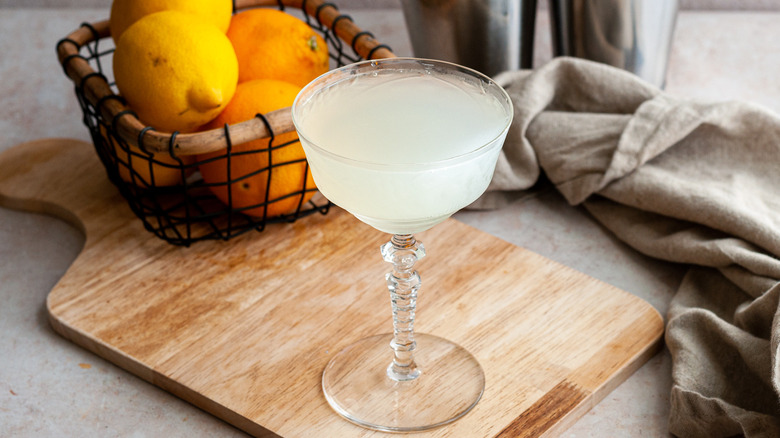 Ingredients
1 ounce orange liqueur
2 ounces light rum
¾ ounce fresh lemon juice
Directions
Add orange liqueur, light rum, and lemon juice in a shaker.
Add ice to shaker and shake for 15 seconds.
Strain into a cocktail glass and serve.
Nutrition
| | |
| --- | --- |
| Calories per Serving | 222 |
| Total Fat | 0.1 g |
| Saturated Fat | 0.0 g |
| Trans Fat | 0.0 g |
| Cholesterol | 0.0 mg |
| | |
| --- | --- |
| Total Carbohydrates | 10.6 g |
| Dietary Fiber | 0.1 g |
| Total Sugars | 9.7 g |
| Sodium | 3.0 mg |
| Protein | 0.1 g |