The Unexpected Location Of Costco's First-Ever Store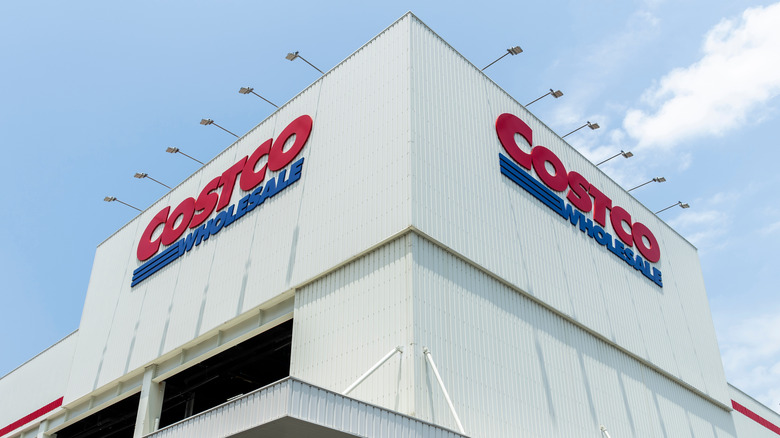 Jack Hong/Shutterstock
Every brand has to start somewhere. H-E-B, the beloved grocery store based out of Texas, has actually needed to change its name four times since it started in the early 20th century. Believe it or not, the original name of the store was "Mrs. C.C. Butt's Staple and Fancy Grocery." It's not difficult to see why that didn't catch on. When ownership transferred, the new name became "H.E. Butt Grocery Company," which eventually gave way to "H-E-B" for understandable reasons.
The history of McDonald's is also one of high drama. A salesman named Ray Kroc, along with Dick and Mac — the McDonald's brothers — battled over the franchise. While the brothers had devised a masterful food delivery system, Smithsonian Magazine says that they weren't interested in franchising or aggressive expansion. It was Kroc who saw the potential and began turning the golden arches into a household name. Without him, McDonald's might be nothing more than a clever local eatery.
The backstory of Costco doesn't have any major corporate battles, nor any cute names in its past. However, there are more than a few curiosities that crop up when looking at the 40+ year history of the warehouse merchandiser.
Why the first Costco went out of business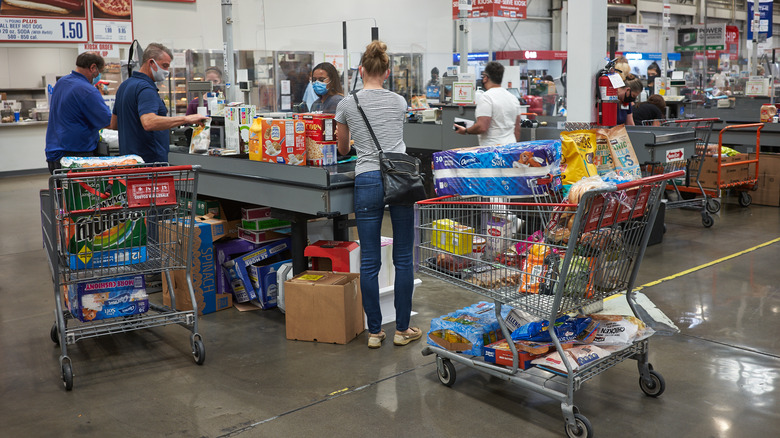 Tada Images/Shutterstock
History buffs enjoy seeing original sites. There's actually enough demand for historical locations that The Daily Meal says Pizza Hut opened a museum in Wichita, Kansas. It helps tell the tale of a pair of brothers who started selling an unusual Italian dish back in 1958. Believe it or not, there's also a Waffle House museum, which recreates the first restaurant to ever bear the Waffle House name.
Sadly, for those who love history, it's literally impossible to visit the first Costco warehouse. As the Costco website explains, it was located in an airline hangar in San Diego, California. It was bought by brothers Sol and Robert Price way back in 1976 when Costco was known as "Price Club." The Costco website says that the first Price Club location is still around. However, it's undergone so many changes since it opened its doors in July 1976 that you'd be visiting another ordinary Costco without any special accouterment.
If this is disappointing, the news gets worse. For purists who don't want to see any Price Club nonsense and would prefer to get into the first true Costco in Seattle, they're going to be heartbroken. Seattle Business Magazine says that the original Costco actually shut down when another nearby Costco took all of its business.