The Tragic 2018 Death Of Food Critic Jonathan Gold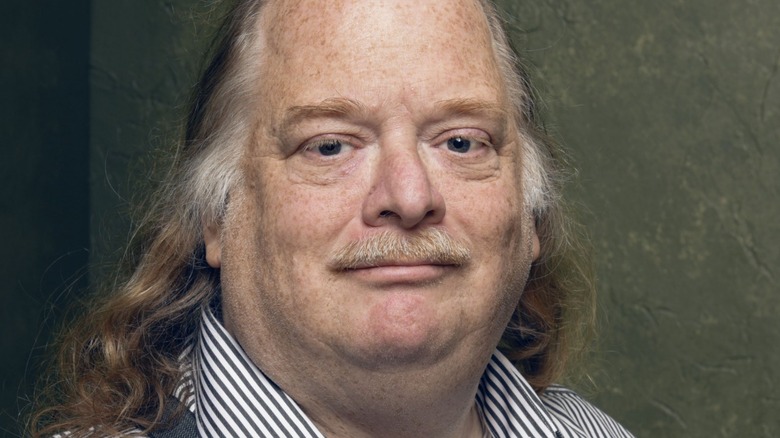 Larry Busacca/Getty
Those in the food world (and those who just appreciated good food, especially in Los Angeles), said goodbye to legendary restaurant critic Jonathan Gold in July 2018. After living with pancreatic cancer, the food writer died at age 57. Gold wrote for multiple publications, including Gourmet, LA Weekly, and California. But he spent the bulk of his career writing for the Los Angeles Times, where he chronicled the city's food scene in his signature second-person voice. Gold took readers through the under-covered street food, truck stops, dive bars, and mom-and-pop restaurants, along with the expectedly reviewed high-brow restaurants where you could find the remainder of the restaurant critics dining (per The New York Times). 
According to the Los Angeles Times, Gold began his career as a music critic, where he was credited for coining the term "gangsta rap." In 1986, Gold transitioned to food, writing the column "Counter Intelligence" for LA Weekly. And, in 2017, he won the Pulitzer Prize in criticism. Gold was the first food critic to be nominated for such an award and went on to win James Beard awards for his magazine and newspaper reviews. 
The Los Angeles Times' obituary, meanwhile, said Gold was thrilled he could create a career out of eating tacos.
The humanity in Gold's writing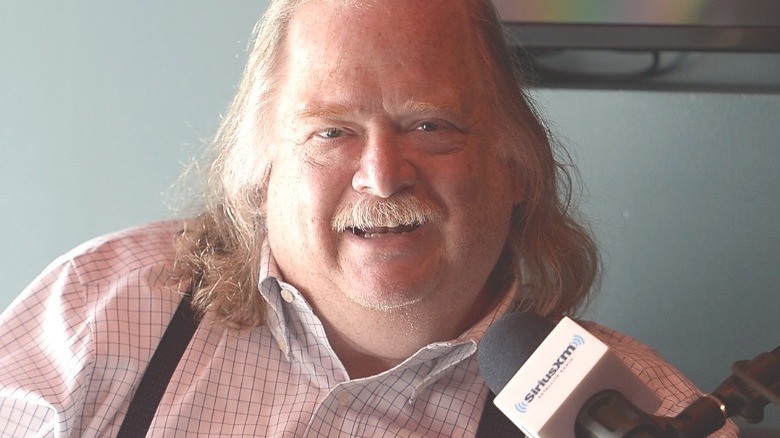 Charley Gallay/Getty Images
Jonathan Gold not only shared the food of his beloved city of Los Angeles, but he also shared the people, using food to help them "understand each other more clearly, [and] bring humanity closer together," according to Franci Lam, host of food podcast "The Splendid Table." Gold was an ethnographer who used what we eat as the bridge to connect different cultures, notes Eater.
Through his writing, Gold introduced communities in Southern California to each other through their restaurant scene long before the internet existed. Speaking to Eater, Jeff Gordinier, Esquire's food and drinks editor, called Gold a "more persuasive and a lot more poetic" version of Google for the 1980s. 
Gold's reviews were more than the food on the plate, too. In his witty tone, he conveyed his appreciation for the meal and the humanity surrounding him. Gold once wrote for Gourmet in 2002 (via Eater), "I had always considered truffle oil to be the Heinz ketchup of the overbred." The Los Angeles Times proclaimed Gold a generous critic who would never use his platform to destroy a restaurant (unlike some of his contemporaries). Instead, Gold wanted to coax his readers out of their cultural bubbles, focusing on the immigrants that made up his urban beat and enticing them to leave their neighborhoods to experience something extraordinary and new. Influenced by Gold's writings, by the mid-2010s, Los Angeles became a destination for world-class restaurants, notes Pulitzer.
Gold's momentous legacy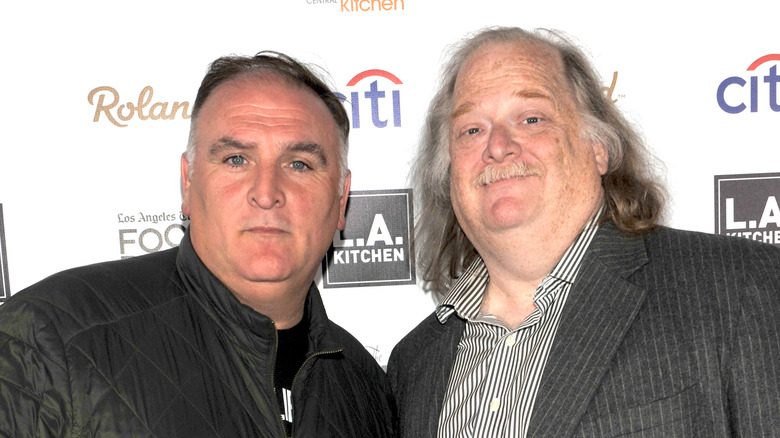 Michael Bezjian/Getty Images
Pete Wells, The New York Times' restaurant critic, told Eater that Jonathan Gold knew where to find the latest cuisine in Los Angeles long before it was a trend. As new immigrants moved into Southern California, Gold researched their cuisine using his library's estimated 3,000 to 5,000 cookbooks. As new restaurants opened, Gold could not only recall what restaurants occupied that same space years ago, but he could also tie in a personal experience at one of those former establishments in his writings, notes The New York Times.
With such a storied career, Gold developed friendships with chefs he reviewed over the years. He appreciated their hard-working hands and artistry and understood what they were doing, even when they fell short. Occasionally, such relationships created complicated situations, such as when Gold reviewed David Chang's Los Angeles eatery Majordomo after appearing on Chang's Netflix show, "Ugly Delicious." Reading Gold's review can give the reader whiplash, as Gold can't seem to decide whether to pan or praise the restaurant, using nondescript comments such as "Majordomo's galbi jjim isn't terrible" or describing the Chinese bing as "not bad, but also not quite what I was expecting."
Since his death, food lovers have expressed the hole Gold's absence has left in the world. Speaking to Eater, chef Andrew Zimmern recalled how Gold shaped his career, crediting Gold with "sharpen[ing] my own viewpoints and inspired me to trust my gut, eventually affecting all the work I do today."