Le Coucou's Former Maître D Just Spilled The Tea On Meghan Markle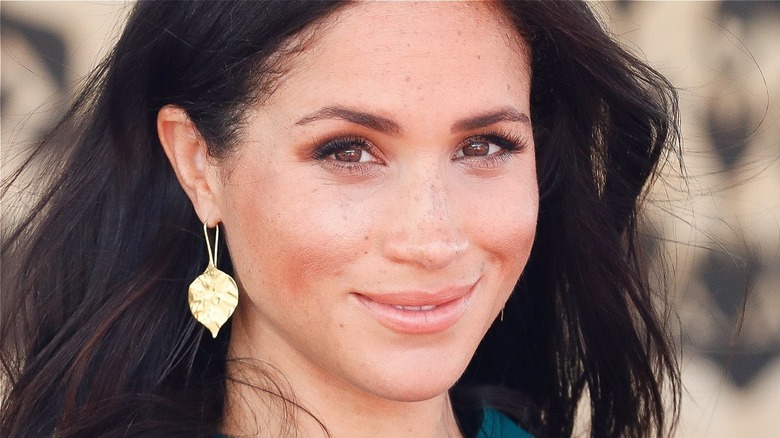 Chris Jackson/Getty
There are plenty of first-hand encounters between celebrities and the public that disappoint those who are big fans. While some public figures remain humble after soaring to success, others let the fame go to their heads. Of course, this isn't always the case; celebrities are human, which means they have bad days just like everyone else. No matter the case in this situation, a maître d at New York City's Le Coucou had a less-than-desirable run-in with Meghan Markle in 2017 (via the New York Post).
This isn't the first time controversy erupted when the world of royalty and restaurants collided. According to Elle, Markle and Prince Harry were turned away at a Canadian restaurant in December 2019. The reason wasn't as juicy as it might sound, however, as the owner of the restaurant simply didn't feel he had room to accommodate the pair. '"They said, 'How did you figure out who we were?' And I said, 'It wasn't too hard,'" the owner's wife, Bev Koffel, said to the Vancouver Sun. "I wish them all the privacy they can possibly get. They deserve it," she continued. 
Unfortunately, the outcome wasn't so great when Markle showed up at another restaurant accompanied by her handler a couple of years earlier.
She wanted to wait privately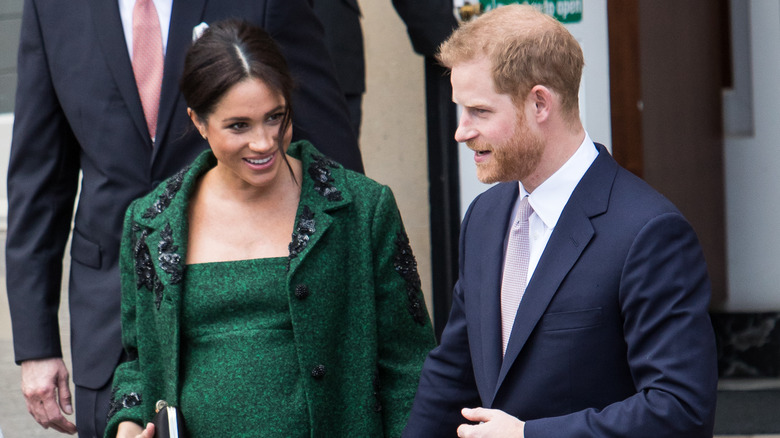 Mr Pics/Shutterstock
A former maître d' at a New York City Michelin-star restaurant, Le Coucou, revealed his experience with Meghan Markle and her handler in 2017, via the New York Post and the former maître d's book, "Your Table Is Ready." Supposedly, Markle's handler asked the restaurant's reservationist for a private table after announcing she was bringing in royalty. When she was told this was impossible, the handler asked if they could keep adjacent tables separate for privacy purposes. This was also something they weren't able to do. Eventually, they were talked into a table in the corner.
"She said, 'It's for someone who is dating a prince,'" former maître d' Michael Cecchi-Azzolina said. He then revealed their unwillingness to join other customers at the bar while waiting for their table to be ready, as they showed up ahead of their reservation time. "Are you aware my guest is dating Prince Harry and about to be a duchess?" her handler said, while asking for a place to wait away from other guests. "My first impulse was to laugh. I could give two s***s about Prince Harry's date, and by the attention, the escort was drawing from the crowd at the bar, nor did anyone else," he wrote in his book of the request. He then told Markle's handler, "No one really cares about you."
According to its website, Le Coucou is a French-themed restaurant serving foie gras, duck, rabbit, and other delicacies.