Antoni Porowski's Dynamic Poutine Is Also An Insight Into Canadian Life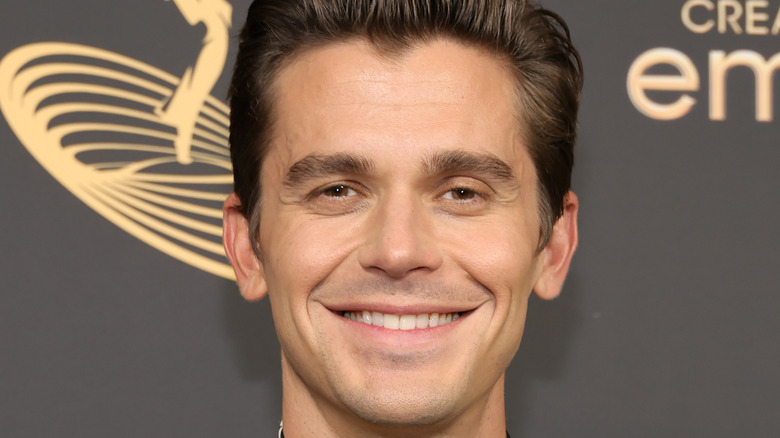 Amy Sussman/Getty Images
We may receive a commission on purchases made from links.
When you think of Canadian cuisine, a number of foods likely come to mind: hodge-podge, figgy duff, pâté chinois, fricot, and poutine, just to name a few (per TasteAtlas). Poutine, for one, is considered Canada's signature dish.
Antoni Porowski, the beloved food and wine expert from "Queer Eye," is a native of the Great White North. Born and raised in Montreal, Quebec, per IMDb, Porowski knows a thing or two about whipping up the definitive dishes of his homeland, including the legendary poutine. "Poutine, that Québécois favorite of French fries topped with melty cheese curds and gravy, is a classic in Montreal, where I grew up. It's the favored post-night-out vodka-absorber at late-night eateries and diners," Antoni Porowski explains in his 2019 cookbook, "Antoni in the Kitchen." He shares that professional cooks have applied their own twists to poutine by incorporating lavish ingredients such as butter-poached lobster and foie gras into their recipes. Porowski has also trekked down a path of creativity by infusing his own style into the staple.
Antoni Porowski's go-to poutine recipe is chic yet simple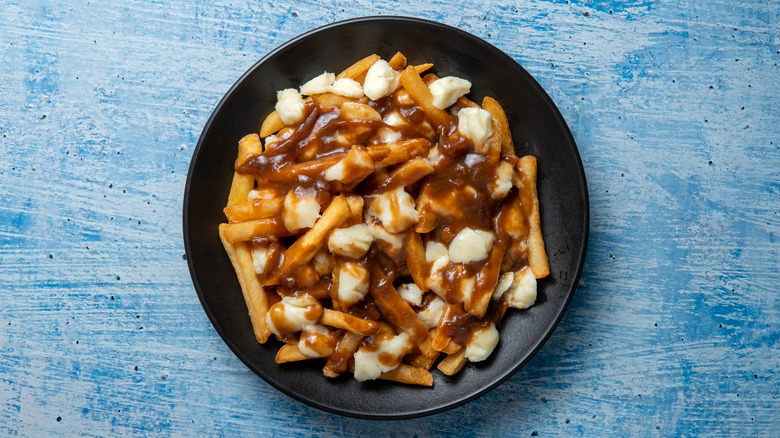 FILMME/Shutterstock
Porowski was a recent guest on "The Rachael Ray Show," during which he demonstrated his favorite take on poutine. Instead of traditional French fries, Porowski is a fan of using crispy, crunchy tater tots as the base. He also tops it all off with an elegant demi-glace — a silky, boldly flavored, brown sauce with French origins — in lieu of gravy.
And then, of course, there are the cheese curds. "They sell these on the counter at room temp in gas stations in Quebec," Porowski shares. "People in America know cheese curds, too," Ray retorts as the crowd cheers. "Wisconsin is a huge cheese curd state — cheese curd lovin', eatin' people!" And she's absolutely right. According to Wisconsin Cheese, curds taste best when they're as fresh as possible, or less than a day after they're made. That's when you can experience the milky morsels' iconic squeakiness. When curds are eaten with forkfuls of potatoes and savory sauce, even better!