Here's What Happened To PMS Bites After Shark Tank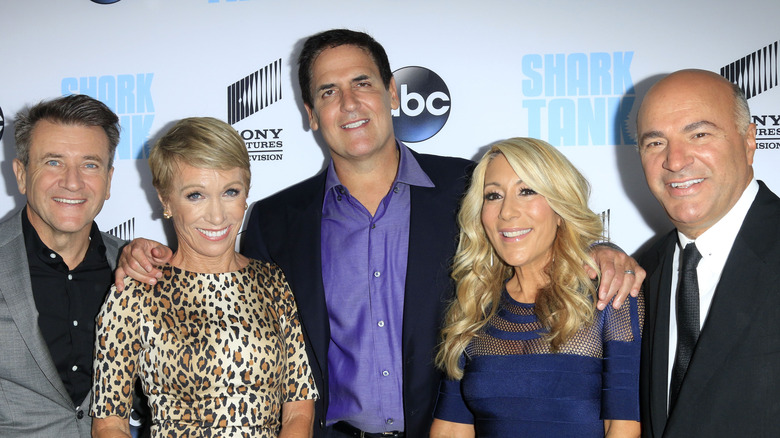 Kathy Hutchins/Shutterstock
If you have a uterus, you're likely familiar with premenstrual syndrome (PMS). Three out of four menstruating people experience PMS symptoms. These range from physical symptoms, such as bloating and tender breasts, to mental symptoms, including mood swings and depression, according to the Mayo Clinic. But there are more than 150 reported PMS symptoms, and food cravings are the most frequently recorded. Always reports that "while 85% of women report experiencing symptoms of PMS, 97% of us have food cravings — which get stronger just before our periods begin." Oftentimes though, the foods women crave can also make PMS symptoms worse, which led entrepreneur Tania Green to create PMS Bites.
According to the PMS Bites website, after experiencing annoying PMS symptoms, Green began to research healthier ways to satisfy her food cravings — often something sweet. She concocted her PMS Bites using "dates, cocoa powder, [and] oats, to make the perfect, decadent treat." Green also added herbs commonly used to alleviate symptoms of bloating, cramping, and irritability: chamomile, Siberian ginseng, and dandelion root.
She took her idea to "Shark Tank" and appeared on Season 7, Episode 29, to pitch her idea. Green sought $50,000 for a 20% stake in her company, according to Shark Tank Update.
PMS Bites billed itself as a better-for-you option for food cravings
Unfortunately, no sharks took the bait Tania Green was offering. Kevin O'Leary and Lori Greiner, didn't like that the market was so narrow — marketing to only PMS sufferers cut the market in half, so they dropped out. The other sharks thought the idea was an excellent marketing ploy, but they weren't impressed with Green's lack of salesmanship and felt her numbers were too small. 
Mark Cuban, meanwhile, thought PMS Bites could do well on social media but wasn't impressed with Green's strategy of focusing on retail instead of marketing. An appearance on "Shark Tank" normally increases web traffic, which she didn't have, notes the Shark Tank Blog. Green left with no deal.
Green took the advice from the sharks and focused on growing her business, including creating a stronger online presence through a website and social media accounts. PMS Bites were eventually sold in 15 retail locations, but the company closed in February 2018. Neither the PMS Bites Instagram account nor the company's Facebook page has been updated since June 2017.