You Can Win $50,000 From Coors Light By Being 'Chill'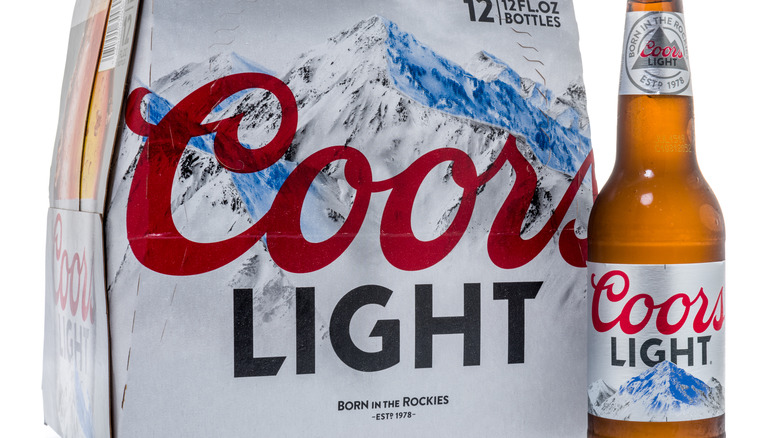 Keith Homan/Shutterstock
Coors Light plans to award fans who celebrate National American Beer Day in a massive way — with monetary prizes as high as $50,000. Due to the beverage's popularity, it comes as no surprise that Molson Coors is the company pulling the strings on this giveaway. In 2017, Coors Light was the second best-selling beer in the United States and within the top 10 in the world (per Vine Pair). In that same year, 16.5 million barrels were shipped within America, while 22.6 million barrels were sold worldwide. According to Statista, the company's net worth was $10.3 billion in 2021.
The contest kicks off on Thursday, October 27 — the same day as National American Beer Day, per National Today. Though beer can be consumed year-round, this day, in particular, is dedicated to beers brewed right here in the United States. The drink's history in this country traces back to 1789 when President George Washington refused to consume any beer that wasn't produced in the states. Now, it's a good excuse to kick back with a pint, and if you celebrate correctly, you may win big from Coors Light.
The most creative people will be rewarded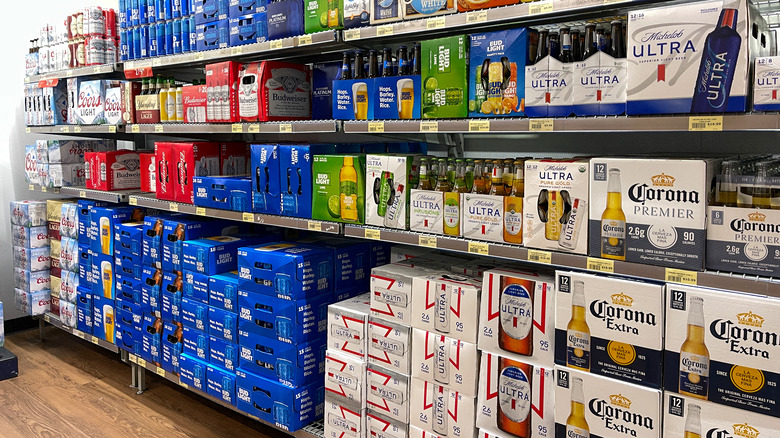 Joni Hanebutt/Shutterstock
According to a press release sent to Mashed, Coors Light is awarding monetary prizes for fans who wish to flex their creativity this season. From now until December 10, consumers who find a unique way to fashion the brand's Chill Harder logo can earn anywhere from $10 to $50,000. If your entry is between 6 inches and 30 inches, you can earn $10, and if you create a 50 to 90-inch logo, you could be rewarded $500. Molson Coors will be selecting 5,000 people for the small prize and 100 people for the medium prize. The biggest draw, though, is the chance to win $50,000 and a billboard placement of your creation, which requires a logo that's a minimum of 100 inches and 20 feet maximum. To enter, you must post your photo on Instagram or Twitter with the hashtags #ChillHarder and #Contest.
"We know times are tough for everyone, we want to put our money into the hands of real Coors Light fans," vice president of marketing Marcelo Pascoa said. Coors light suggests carving the logo into a pumpkin, painting a tractor, or drawing it in dirt or a cornfield. For more information, visit the official Chill Harder Pays Harder page on its website.