Duff Goldman's #1 Tip For The Moist Cake Of Your Dreams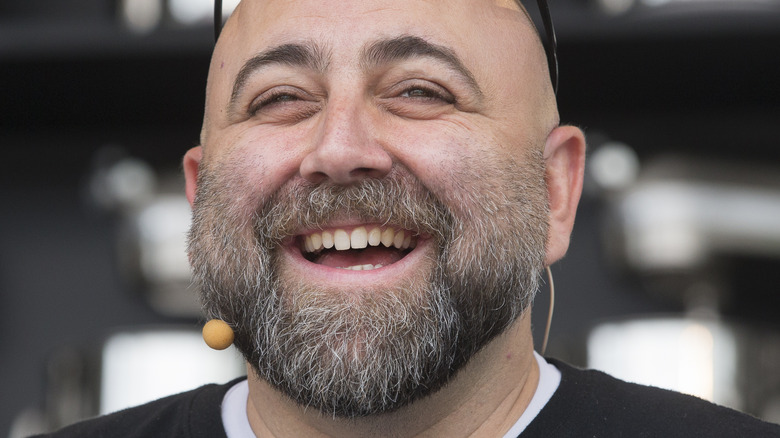 Sterling Munksgard/Shutterstock
Duff Goldman can create a seriously impressive cake. After all, before he was a judge on Food Network culinary competition shows such as "Spring Baking Championship" and "Holiday Baking Championship," he was the owner of Charm City Cakes in Baltimore, Maryland. While Goldman has branched out to master a whole range of sweet treats, the fact that he caught the eye of the culinary world because of his cakes means he's refined plenty of tips on how to make the best-ever cakes.
Particularly in the fall months, carrot cake becomes an absolute must for many bakers. The addition of fall spices such as cinnamon makes it the perfect sweet treat for the season, and when you make carrot cake yourself, you can make it exactly the way you want it. When The Kitchn pitted four carrot cake recipes against one another, the outside-the-box add-ins included everything from crystallized ginger to brown butter to roasted walnuts and crushed pineapple.
While many claim incorporating crushed pineapple is the secret to moist carrot cake, Goldman shared what he considers the #1 tip for a moist cake of any kind during an appearance on "The Rachael Ray Show."
The secret ingredient: oil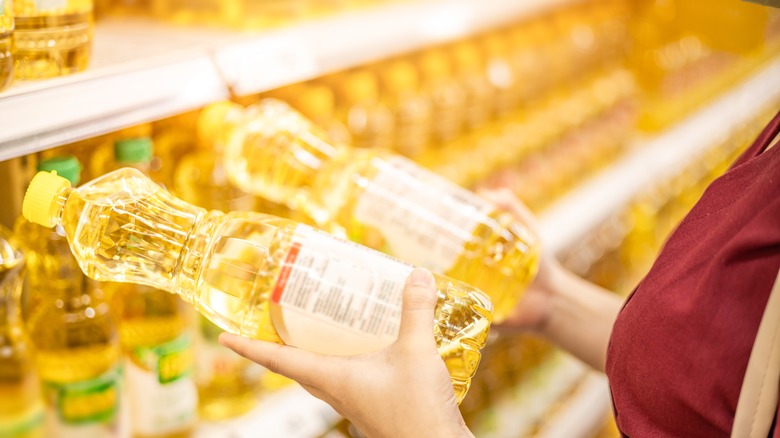 Quality Stock Arts/Shutterstock
When you think of a classic cake recipe, chances are you envision starting with the staples: eggs, sugar, flour, and butter. However, in many cakes, the latter ingredient is swapped out or supplemented with what Duff Goldman believes is responsible for an irresistibly moist cake: oil.
As "The Rachael Ray Show" notes, Goldman flagged that any cake recipe that requires butter as the only fat and makes no mention of oil will likely end up a little drier than you'd like, no matter how perfectly you follow the instructions. Now, butter does have upsides, adding a rich flavor that oil doesn't really have. The type of oil you'd put in your baked goods is typically something neutral, such as vegetable oil or grapeseed oil, which means it adds no additional flavor. All it adds is some serious moisture. 
As Bon Appetit outlines, a big reason oil adds so much moisture to cakes is that it retains liquid at room temperature, whereas butter becomes solid. This means that oil will help your cake stay moist far longer, even if it's been sitting out on the counter for a day or two. If you want to follow Goldman's advice to improve a recipe you already love, Allrecipes suggests swapping the butter for oil at a slightly less-than-equal amount. (So, if your recipe calls for 1 cup of butter, you'd add in ¾ cup of oil instead.)