This Decadent Dessert From The Amalfi Coast Is Perfect For Lemon Aficionados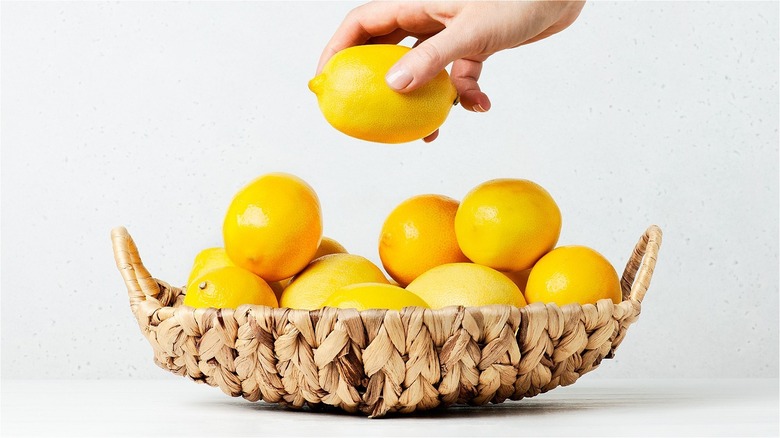 Alina Kholopova/Shutterstock
Life is beautiful on the Amalfi Coast. This 34-mile-long Italian destination is located in the Campania region, and it's one of the most memorable places you can visit in Italy (via US News). Along the Instagram-famous coast, 13 towns have been declared World Heritage UNESCO Sites, and the region attracts millions of curious tourists each year. In Positano, you can see a beautiful landscape of pastel houses, and in Maiori and Minori, people like to swim and sunbathe on sandy beaches. Foodies can visit the island of Capri and eat an authentic Caprese salad before going to the famous Blue Grotto, per The Crazy Tourist. 
But there's one other thing that the Amalfi Coast is famous for: lemons. These special Amalfi lemons are long and lumpy, boasting a thick, aromatic pith and a sweet-tart interior that's full of juice, making them one of the most popular types of lemon in the world. The saying says that when life gives you lemons, make lemonade. The Italians, however, have a few more uses for the fruit: Amalfi lemons go into limoncello, preserves, and one elegant dessert that's perfect for fans of the citrus fruit.
Delizia al limone has lemon inside and out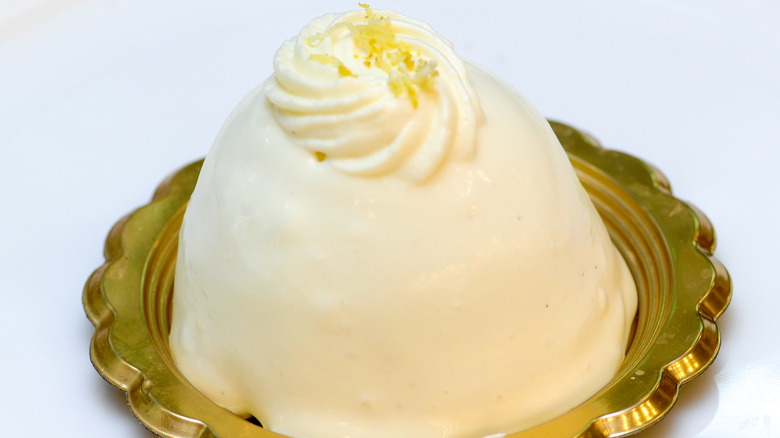 FVPhotography/Shutterstock
This decadent dessert from the Amalfi Coast is called lemon delight, or delizia al limone in Italian. Dating back to 1978, when it was invented by pastry chef Carmine Marzuillo, the dessert consists of small sponge cakes that are filled with fragrant lemon custard and drizzled with limoncello liqueur, per La Cucina Italiana. On top, there's lemon glaze and a dollop of whipped cream to remind you that life is beautiful. TasteAtlas reports that the top can also be garnished with lemon zest or slices for that extra finish. 
These small cakes are ideal for eating on hot summer days, and they've become even more famous ever since the famous actor Stanley Tucci featured delizia al limone on his CNN show, "Stanley Tucci: Searching for Italy." Tucci visited pastry chef Sal De Riso, a great promoter of the dessert, and De Riso made him pizza, eggplant parmigiana, and delizia al limone (via Authentic Amalfi Coast). Suffice to say, Tucci was impressed with everything, but this sweet, lemony dessert is something exceptional.