Is Taco Bell Open On Thanksgiving 2022?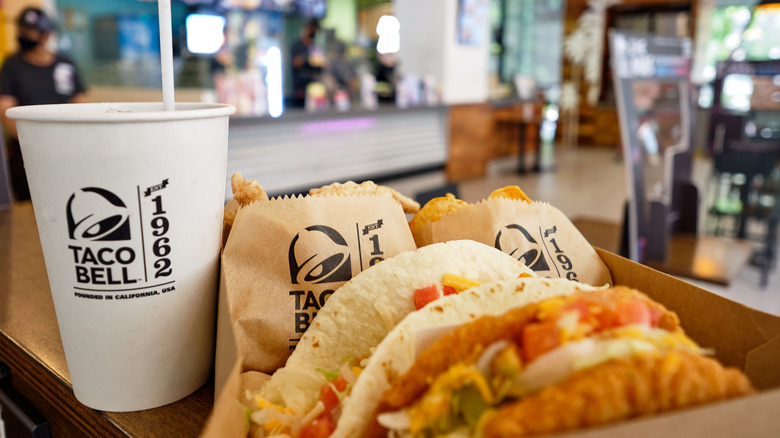 KULLAPONG PARCHERAT/Shutterstock
Taco Bell does not take Thanksgiving lightly. Back in 2017, the company Tweeted a picture of its "Friendsgiving" menu for its employees working at its headquarters in Irvine, California. The menu featured classics with a little bit of a twist, such as "Butternut Squash Chalupa Bites" and "Baja Blast Glazed Ham." And in the year after, the brand collaborated with the sweater company Tipsy Elves to create two ugly sweaters for the national holiday (via QSR).
Furthermore, last year, the fast-food restaurant launched Friendsgiving Party Packs for its loyalty members, which included Cinnabon Delights Candied Yams, Rolls with HOT! Sauce Packet Butter, Green Bean Casserole Supreme, and Build Your Own Dessert Nachos (via Thrillist). It's no question that every year, the international chain gets festive when it comes to Thanksgiving. This poses the question — will customers be able to order their favorite bites from the chain on the third Thursday of November?
You can bring the spirit of Taco Bell to Thanksgiving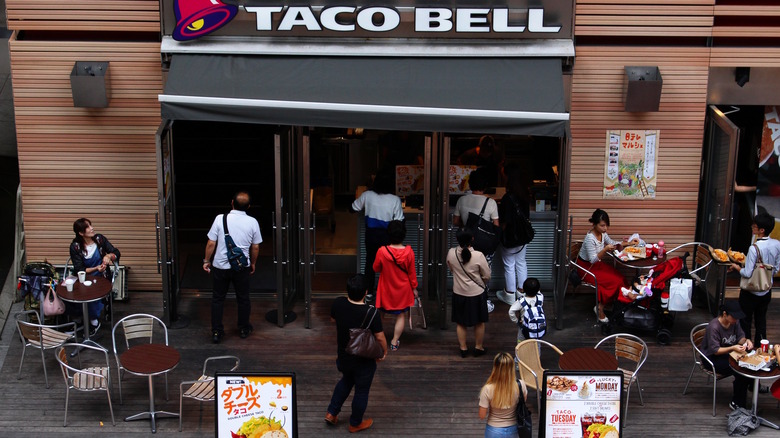 Ned Snowman/Shutterstock
Those seeking to cater Crunchwrap Supremes and Nacho Fries for Thanksgiving dinner may be out of luck. Although Taco Bell might be a favorite among Super Bowl feasts and Labor Day cookouts, getting a taco party pack on "Turkey Day" will not be in the cards for fans (via FANSIDED).
Taco Bell revealed on its Holiday Hours website page that it will not be open on Thanksgiving Day 2022. Christmas Day is the only other day when all of its stores will be closed. But as mentioned before, diners who would have wished to eat at Taco Bell during this holiday can draw inspiration from its menu when crafting the perfect meal to bring to Thanksgiving. People have gotten creative in the past, cheffing up dishes such as Taco Bell-inspired stuffing (via Good Morning America). And although corporate headquarters is closing down its brick-and-mortar locations for the holiday, it has shared delicious, Taco Bell-esque recipes in the past, such as a Shepard's Pie dish that contains tacos (via Taco Bell).