Crumbs Bakeshop Gourmet Cupcakes Set For Supermarket Revival
On a seemingly normal Monday in 2014, Crumbs Bakeshop, known for its gourmet cupcakes, suddenly announced that each of its near-50 locations would be shuttering their doors at the end of the business day, per Time. The employees weren't notified any earlier than the rest of the world, leaving many in despair. "I come into work today, I'm happy, I'm skipping to work, and suddenly I don't have a job," said Kareem Wegman, then a manager of a Brooklyn Crumbs store. 
The year before Crumbs' closing, its reported sales were $47.2 million — so suffice to say, nobody really saw it coming. However, the company also racked up a reported debt of $50 million, causing it to eventually file for bankruptcy, reported Bloomberg.
And now, in another surprising piece of news almost a decade later, Crumbs Bakeshop will be making a return, according to a press release sent to Mashed. This time, the bakery's products will be sold in a different medium. Instead of brick-and-mortar locations, the beloved cupcakes will be appearing on grocery store shelves.
NYC customers will be able to get Crumbs for same-day delivery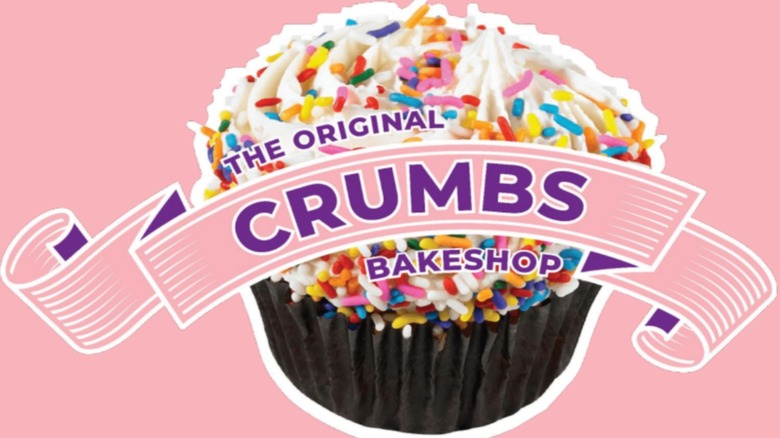 Crumbs Bakeshop
In an email sent to Mashed, Crumbs Bakeshop revealed that its cupcakes are making a return, this time in grocery stores. The brand will be reviving fan-favorite cupcake flavors such as Squiggle, red velvet, and cookies and creme, as well as brand-new Crumbs cookies. Grocery stores in the New York area will be among the first to receive the sweet treats starting at the end of this year.
Fans of the brand jumped for joy at the company's announcement on Instagram. "My mom used to get me crumbs like once a week. I'm so happy y'all back," wrote one fan. "I'm so excited, I need to get some!!!" another comment read.
The decision to cater to New York City first seems to be the brand's way of honoring its beginnings. Per its website, Crumbs Bakeshop opened its first location in 2003 in the Upper West Side of the city. Fittingly, those who live in the Big Apple will be the first to be able to order same-day dessert deliveries via Doordash or Grubhub. And if you can't wait for the products to hit stores, you can order them online through Crumbs' website. The store has an option to build your own six- or 12-pack, as well as choose from pre-selected variations like "Berry Lovers," "Best Sellers," and "Fan Favorites."