Tway Nguyễn Hinted At A Huge Recipe For Tasty's Making It Big - Exclusive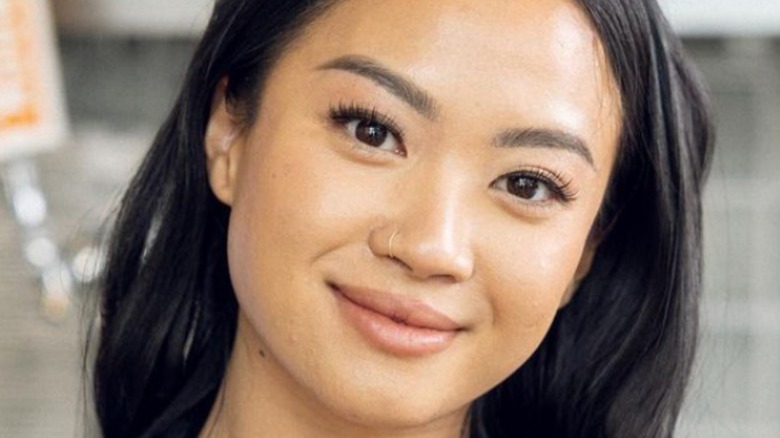 Anna Webber/Getty Images
Everything's bigger in Texas — and on BuzzFeed's Tasty's "Making it Big." The YouTube series showcases your favorite foods from chicken parmesan to cheesecake, but at a massive scale. If one of the hosts wants to come over dinner and make a life-size bowl of pasta, the door is wide open. Now on Season 4, the show's new host, Tway Nguyen, is taking the culinary world to new heights. The social media star is known for highlighting Vietnamese food on TikTok with an estimated 632K followers and 11.8 million likes.
In an exclusive interview with Mashed, Nguyen dropped all of the details on upcoming episodes of Tasty's "Making it Big" and hinted at the big food fans can expect to see next. The food personality recently paired up with Del Monte's Deluxe Gold Pineapple to create a pineapple ginger chicken and pineapple pudding recipe. With the holidays coming up fast, Nguyen's culinary innovations are sure to be a household (and dinner table) hit. The food influencer revealed one culinary innovation that is sure to gain some attention on the internet.
Nguyen is making a giant egg roll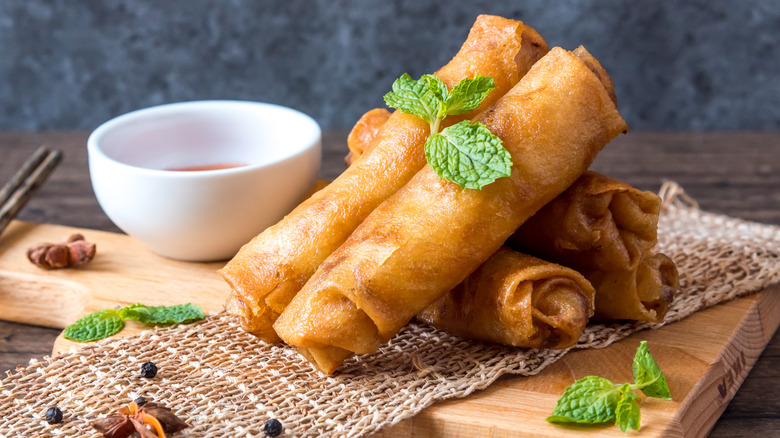 voy ager/Shutterstock
What's better than a gigantic version of your most crave-worthy meals? Tasty's "Making it Big" host, Tway Nguyen, is taking that idea in stride as she showcases Vietnamese foods. She revealed the next video that viewers can be excited for, and no, it's not a 12-pound soup dumpling (been there, done that!). Nguyen disclosed, "One thing that people could look forward to is a giant egg roll that I make." The "Chopped" contestant continued, "That was a difficult one because there's a lot of precautions to take when you fry a big egg roll."
Nguyen opened up about her difficulties with the giant egg roll as she mentioned she fears the amount of oil that was necessary for the food. She explained, "[There were] a lot of precautions needed for that one, but it's a really fun and exciting one." Nguyen added that scaling normal-sized foods to be much bigger counterparts is the most challenging aspect of the series. As the giant egg roll required frying, the cook mentioned that there is a lot of testing required "because one, it might be too hot, so the big item would be burnt, or there would be a situation where the oil is too low and it doesn't get cooked all the way through." 
With so many possible complications, no wonder the audience is always on their toes! 
Learn more about Tway's partnership with Deluxe Gold Pineapple here. Follow Tway's food journey on her TikTok or Instagram page.