Josh Groban Would Make A 'Simple' Dish For Date Night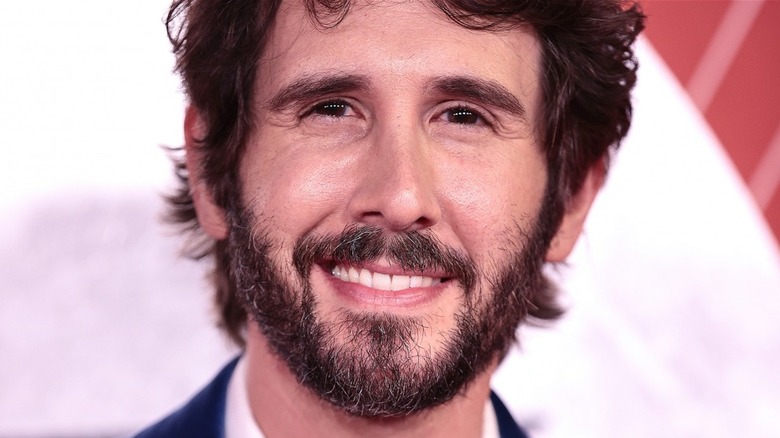 Dimitrios Kambouris/Getty
Oh no! It's date night and you're stumped about what to make. Get too complicated trying to wow your date with your paella recipe and you might end up with a mess. Go too simple and you risk under impressing your date. It's a fine line to walk, especially if you plan on putting the meal together after your beloved arrives or as a joint enterprise as part of the date. Luckily, Josh Groban's got you covered.
The "You Raise Me Up" singer first rocketed to fame way back in 2001 with his debut self-titled album when he was just 20 years old (via Billboard, Britannica, & Josh Groban). Now, after four multiplatinum albums and more than 20 years in the biz, Groban has turned his attentions to Broadway. Groban began his turn on the great white way back in 2017 with his Tony award-nominated debut in "Natash, Pierre, and The Great Comet of 1812" (per Groban's website). These days, you can find him preparing for his upcoming role in the upcoming production of Sweeney Todd.
While Groban is not preparing for his turn as the demon barber of Fleet Street, he, too, faces the same dilemma of preparing a date-worthy dinner in the kitchen. Here are his tips to help things go smoothly in the kitchen.
Groban's date night fix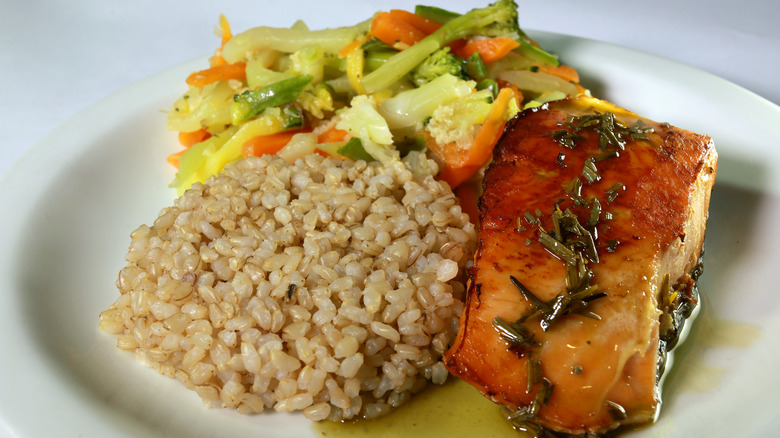 Ranimiro Lotufo Neto/Getty Images
Deciding what to make for date night can be as much of a hassle as making it, especially if you and your date have different preferences or dietary needs. Sometimes, keeping it simple is the best way to avoid these issues. But how do you keep it simple without making it boring? That's where Grammy-winner Josh Grobin steps in with his go-to date night dinner.
Grobin, who says he gets frazzled with more than two burners going, likes to stick to something simple and elegant for a special occasion. "[E]very time I go super-complicated, I get a little too stressed out with all the multitasking," he said in a recent interview with Eater. For an occasion like date night with his long-time girlfriend, actress and writer Schuyler Helford, Grobin says fish would likely be his starting point (via Distractify). His classic move? Salmon with veggies, "with a nice grain on the side, or maybe a pasta like orzo." 
For your next special evening in, you may want to replicate the same game plan. If so, try this easy grilled salmon recipe, a little veggie as a side, and some orzo and you've got yourself a superstar-worthy dinner.