Why Rita Ora Was Once Turned Away From A Gordon Ramsay Restaurant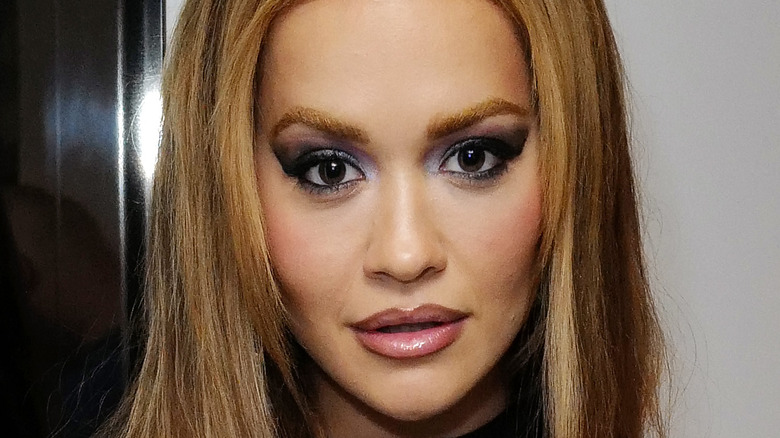 Darren Gerrish/Getty Images
From a restaurant owner standpoint, it makes sense to kick a celebrity out of your establishment if they're causing a scene or being rude to wait staff. But what exactly constitutes being barred before you even step in? Sometimes, the fault doesn't fall on either party, like when Justin and Hailey Bieber were denied entry to a New York restaurant in June, per Toronto Sun. Unfortunately, they didn't book a table beforehand, so the eatery wasn't able to accommodate them. Another time, Adam Sandler was deterred from an IHOP due to a long wait, which resulted in a funny TikTok video from the server who didn't recognize the star under his mask. "Not realizing it's Adam Sandler and telling him it's a 30min wait and him ofc leaving bc he's not going to wait 30mins for IHOP," the video read.
Popstar Rita Ora is among the list of celebrities who didn't get the chance to dine, this time in one of Gordon Ramsay's restaurants. When Ora told Ramsay the reason, he almost couldn't believe it (per YouTube).
The chef invited Rita Ora back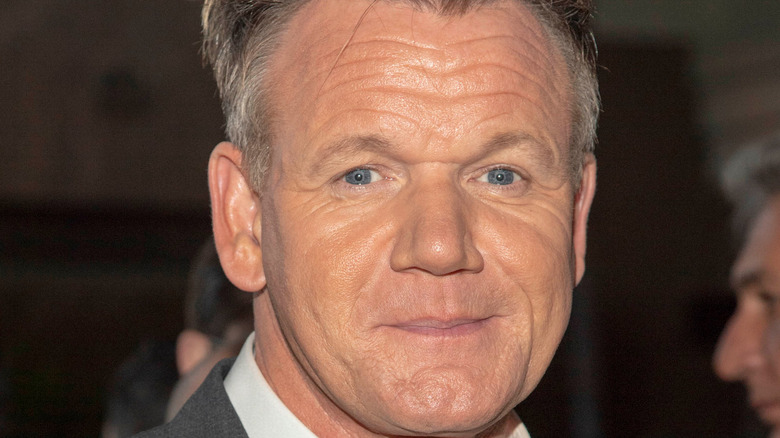 Eugene Powers/Shutterstock
Singer and actress Rita Ora confessed on the "The Jonathan Ross Show" that she's never dined at a Gordon Ramsay restaurant; however, it's not due to lack of trying. With Ramsay sitting to her left, Ora revealed that she was denied entry to one of his restaurants, causing shock to the crowd and the chef himself. She continued, "I wasn't dressed the part ... I'm kind of like a tomboy so I was just wearing like, trackies, trainers, and I think that it was like, a dress code or something." She then asked Ramsay's permission to eat at one of his restaurants in the future, in which the "Master Chef" star replied, "Yes, you can." Hilariously, Ora wouldn't reveal which restaurant it was for fear of the staff "getting in trouble."
Ora's desire to dine at such a fine restaurant might be a reflection of her cooking skills. On another "The Jonathan Ross Show" episode alongside Ramsay, Ora revealed, "I actually just can't cook anything." Ross asked Ora if she could boil an egg, in which she said "No," however, when Ramsay asked if she could scramble an egg, she got the chef's approval when she said she could.