California Has The Most Expensive Fast Food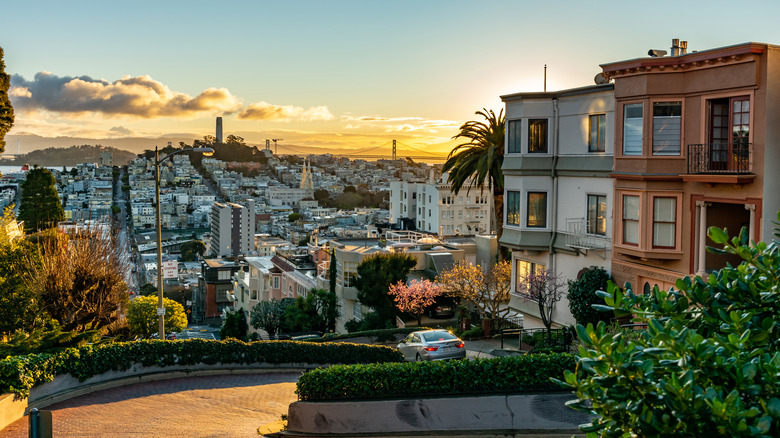 Syaber/Getty Images
Though the cost of living varies from place to place, there are some places in the United States that are known outright to be expensive. New York City, Los Angeles, and San Francisco are just a few of the cities immediately associated with high prices, wealthy tycoons, and folks struggling to get by. No matter where you live, food is one thing you can't go without, and just like the cost of living, its price point tends to fluctuate.
With that being said, you might be able to guess that California is on the higher end of the spectrum. According to a 2017 report from Deutsche Bank, San Francisco is the sixth most expensive city in the world for dining at an Italian restaurant. To enjoy a meal for two, you should expect to fork out a little over $50 each time.
The same is to be said for groceries. According to Nasdaq, San Francisco is the fourth most expensive place in the United States to shop for food: 32% higher than the average cost. The city is followed by Oakland, where groceries are 31% costlier than your typical store.
These statistics don't show California topping the list, but according to MoneyGeek, that changes when fast food comes into the picture.
A study compared the prices of a popular combo meal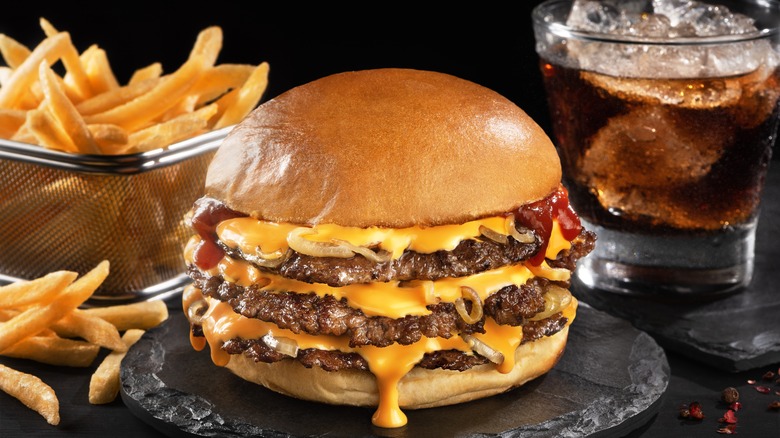 Paulo PFZ STUDIO/Shutterstock
In September 2022, MoneyGeek sought to find the most expensive places to enjoy a burger, fries, and soda. And sadly for those living in California, two of the state's cities topped the list. For this specific combo meal, it costs more than $14.50 on average in both San Francisco and Los Angeles.
However, due to inflation, nearly everywhere took somewhat of a hit. From 2021 to 2022, the cost of the meal rose by 9%, and Burger King suffered the largest price increase of 21%. Additionally, the most expensive burger chain is Five Guys, where it costs around $20 for burgers, fries, and a soft drink.
According to The Center Square, a family of four in California will spend approximately $10,543 on food this year, and that's only if most meals are purchased at a grocery store and then prepared at home. Hope isn't all lost, though, as the typical California family makes nearly $10,000 more than the national average, and only 10.2% rely on SNAP benefits in comparison to the 12.1% rate in many other cities.