The Controversial Reason Jamie Foxx Was Once Kicked Out Of A West Hollywood Restaurant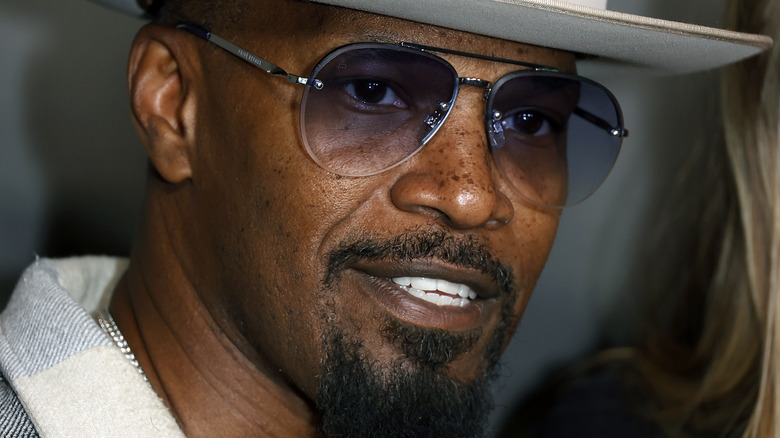 Frazer Harrison/Getty Images
Celebrities are known to get special treatment pretty much wherever they go. Stores, courtrooms, restaurants — you name it. But that doesn't mean they won't get kicked out of a public place for being disruptive. Case in point? The Oscar-winning actor, singer, songwriter, comedian, and long-time TGI Fridays customer, Jamie Foxx. In 2017, he joined the long list of celebrities who have been removed or banned from a public setting for bad behavior.
According to TMZ, the incident happened on January 7, 2017. Foxx and a group of friends were dining at Catch, a popular eatery in West Hollywood, when a nearby customer approached their table. One thing led to another, and Foxx ended up having to leave the restaurant sooner than he planned to after an incident involving that customer.
So what exactly happened on that Saturday night that caused Jamie Foxx to get kicked out of that West Hollywood restaurant?
A customer told Foxx that he was being too loud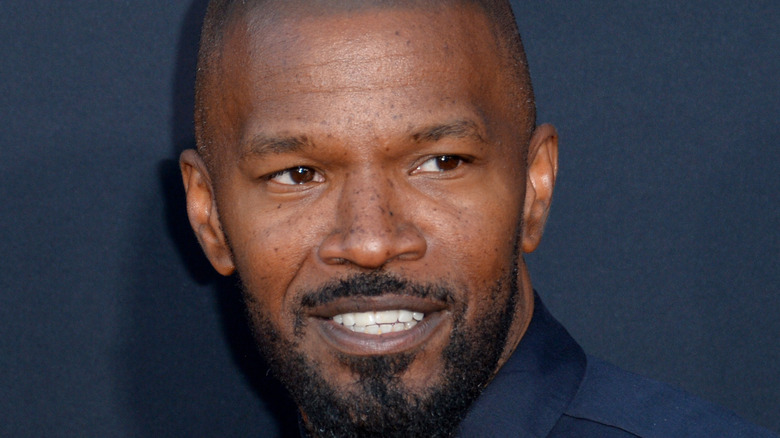 Featureflash Photo Agency/Shutterstock
TMZ reported that Foxx and his friends were in the patio area of Catch when a man approached them to tell them they were being too loud. Things reportedly escalated quickly after that. A witness claims the man warned the group not to mess with him because he's from New York. A friend of Foxx allegedly countered by saying, "F*** you. I'm from Oakland."
Witnesses say the man responded by lunging at Foxx. Cell phone video footage shared on TMZ shows a man in a hat placing another man in a choke hold while someone is heard saying, "Calm down," repeatedly. Although some witnesses thought the man in the hat was Foxx, another TMZ video, which shows the men initially entering the restaurant, proves it was actually one of Foxx's friends.
Later, Foxx, his friends, and the man who started the squabble were reportedly asked to leave the restaurant. Jerry Bruckheimer, Michael Bay, Nicole Murphy, and Cuba Gooding Jr. were among the celebrity witnesses.
Two days later, Foxx shared a video on his Instagram account about the incident. The post has since been removed, but you can find the transcript on E! News. He said, "Everybody's good ... We don't want to get hurt, and we don't want nobody hurt." Then he ended the video with a plug for his movie "Sleepless," which was due to be released a few days later. "Come see your boy kick some a** for real," he said.