Inside The Big Brunch: Dan Levy's New Competitive Cooking Series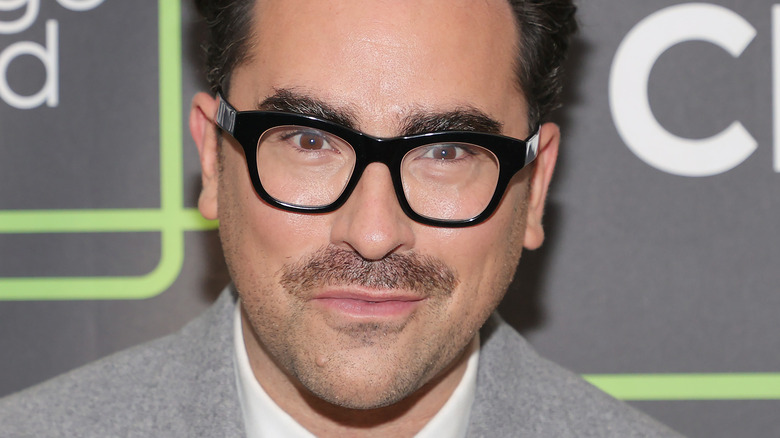 Theo Wargo/Getty Images
Dan Levy's track record speaks of success, and his ability in screenplay and production leaves no doubt of his savoir-faire — the manifestation of which has crossed the borders of his native Canada and captured the rapt attention of viewers stateside.
Well known for "Schitt's Creek" — which he co-produced and acted in with his father, Eugene — Levy is bringing his new show "The Big Brunch" to HBO, per Elite Daily. "Schitt's Creek" received a slew of nominations, including Best Ensemble in a Comedy Series and Best Comedy Series, among others. Levy was also nominated for Best Supporting Actor in a Comedy Series for the same show, per the Internet Movie Database.
While it was "Schitt's Creek" that made him famous in the United States, his Canadian Curriculum Vitae includes a role as a host on "The Great Canadian Baking Show," a stint on MTV as a video jockey (VJ), and numerous films, per Elite Daily. His new show, though expected to be unique, is not foreign territory for the seasoned Canadian TV personality.
The Show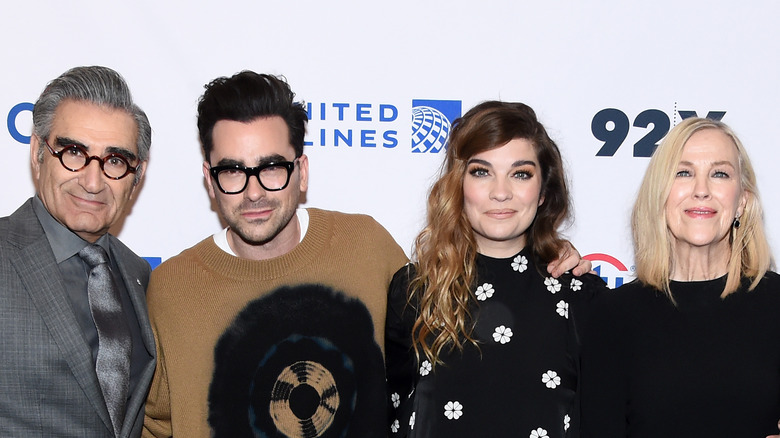 Jamie Mccarthy/Getty Images
In an interview with Radio Cherry Bombe (via Spotify), Dany Levy says "I think for people who watch it, our hope and our goal was that you would feel like you were sitting down with some friends at brunch and watching people have a good time."
According to People, the competitive aspect of it draws on the creative reserves of its contestants as it requires them to innovate meals that are brunch worthy. Despite the competitive nature of the contest, Levy notes that the show's theme is far from dog-eat-dog. "They were obviously upset, but they were happy for the other chefs," he says of contestants who fell off the bandwagon prematurely. "The Big Brunch" has a philanthropic theme in that it draws America's attention to its unsung culinary heroes, per TVOM.
Additionally, "The Big Brunch" focuses on contestants' culinary aptitudes and ambitions, which adds merit to why they should win, as the grand prize is intended to make the winner's dream come true. Levy's vision for "The Big Brunch" is that it is a unique show when compared to countless cooking competitions at Americans' disposal, per People.
The People
Joining Levy on "The Big Brunch" is YouTube food genius and restauranteur Chef Sohla El-Waylly, whose establishment on the food scene was perhaps through her work as assistant food editor for the monthly publication Bon Appétit (per, Screenrant.) El-Waylly is partnered on the judging panel, with Will Guidara, the part owner of the highly revered Eleven Madison Park Restaurant, notes Fan Sided.
El-Waylly's skill and ingenuity, and Guidara's level of accomplishment, produce the surgical instrument of judgment required for whittling down the competitors to the individual deserving of the $300,000 bounty, per Fan Sided.
"The Big Brunch" demonstrates diversity in that although predominantly American, there are contestants from Haiti, Canada, and Korea. Levy also emphasizes that the show demonstrates respect for the participants. "[The show is] very respectful of the fact that this is just the beginning of this person's career," he told Radio Cherry Bombe (via Spotify). "The Big Brunch" debuted on November 10 on HBO Max.