Dan Levy's Dreamy Cosmopolitan Is His Go-To Party Cocktail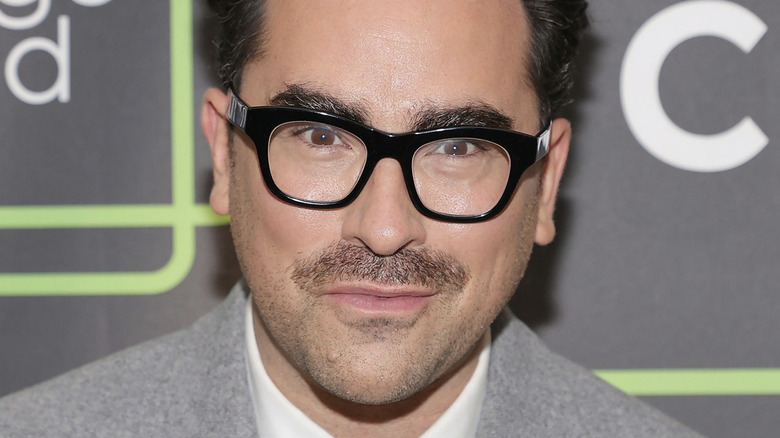 Theo Wargo/Getty
The holidays are quickly approaching and many people are already getting a jump start planning their holiday meal menus. No holiday menu is complete without a signature cocktail or mixed drink. Dan Levy, the actor best known for his role as the quirky and loveable David Rose on Schitt's Creek, loves hosting a party or two. According to a TODAY interview, Levy called his entertaining style "lazy," noting that he prefers to order takeout instead of cook. To make his guests feel comfortable, Levy always serves up a homemade cocktail.
Hosting parties for Levy is not just a once-a-year occasion. Levy hosts summer parties and serves his favorite summertime cocktail, a spicy margarita. He doesn't want anything too sweet, especially when people may be sweating from the hot weather, so something with a bit of kick works perfectly. For times when he hosts a large number of people, he relies on batch cocktails so that everyone can serve themselves at once.
During the fall and winter seasons, Levy prefers a sweeter cocktail that is also light and refreshing.
Cosmopolitans brighten the holidays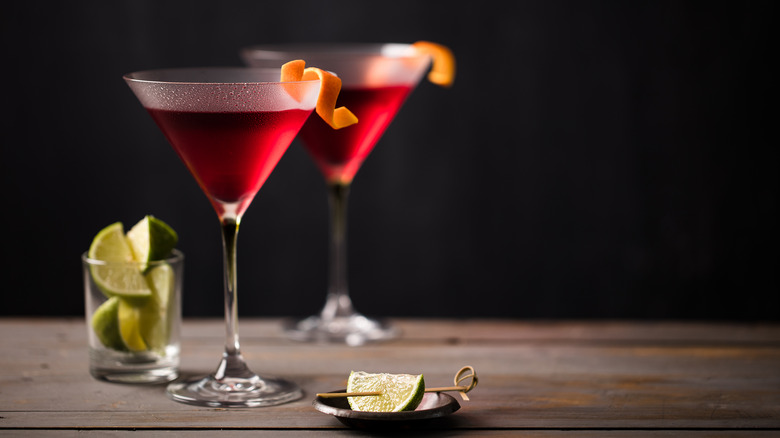 Louise Crouch/Shutterstock
In an interview with Cosmopolitan, Dan Levy raved about his favorite holiday cocktail, a cosmopolitan. The cosmopolitan, or cosmo for short, is a cocktail made with vodka, Cointreau, cranberry juice, and lime. Levy shares that the key to his cosmo is using fresh lime juice and fresh cranberry juice over any concentrated juice mixed. Levy isn't picky when it comes to execution; he is fine with both shaken and stirred versions of the cocktail, though it's traditionally shaken.
Levy loves that a cosmo is easy to drink, as well as festive. Cranberry not only makes the drink the color of the holiday season, but it's also a prominent flavor during Thanksgiving and Christmas. While Levy prefers the art of making individual cocktails for each guest, he loves that a cosmopolitan is versatile enough to be batch made before a significant event.
The Spirits Business reported that Levy partnered with Cointreau to make him the face of the beverage. When asked about the call, Levy said, "It's been my favorite drink for so long that I thought it was a joke." Levy will be shooting an online series where he will show fans how he makes his favorite Cointreau-centered beverages. When Levy isn't filming, we can bet he'll be mixing up his dreamy cocktail for himself and his guests.