Bobby Flay Adds A Controversial Ingredient To His Tomato Sauce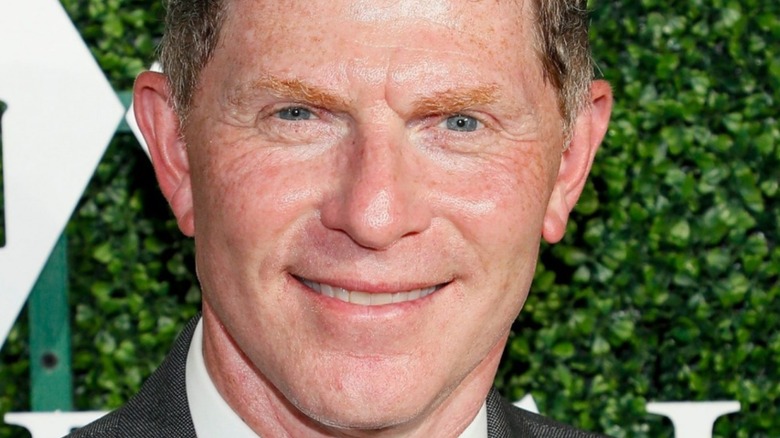 Paul Morigi/Getty
American cuisine is a melting pot of recipes from far and wide. While we have our own foods like cheeseburgers and lobster rolls (via Chicago Tribune), we also borrow a lot from other cultures. One such culture is Italy, whose pizza alone is so popular that Americans consume "approximately 3 billion" of them per year (via ThePizzaCalc). But Italians, nonnas, in particular, are very picky about authenticity. Are Americans making and serving these foods right?
According to Thrillist, and the Italian chefs with whom they spoke, there are many things that can go wrong with a typical Italian sauce alone. From not cooking the garlic correctly to something as simple as leaving the basil leaves in for too long, a sauce can be messed with in a heartbeat. Even having the right size pan is important. But one of the biggest takeaways is the prep work of roasting tomatoes. The article mentions the need to roast tomatoes so that "the sugars and acids" are released, which is key to a balanced sauce. 
A good marinara sauce is simple and lets its basic ingredients speak for themselves. So if you're doing it the right way, you shouldn't need sugar to sweeten the dish.
Cue Bobby Flay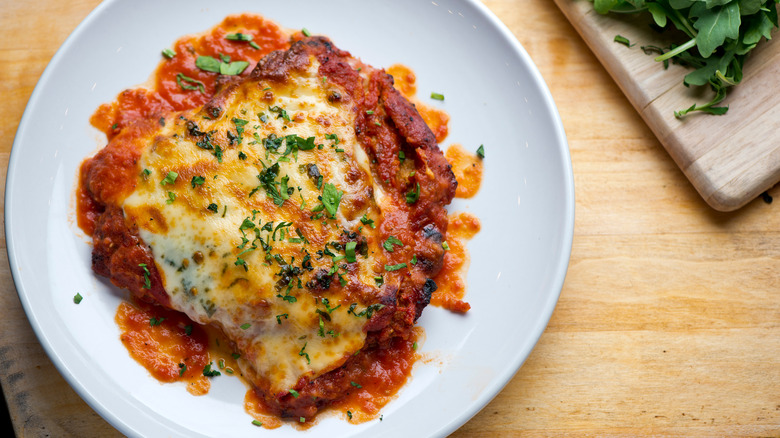 Marie Sonmez Photography/Shutterstock
Bobby Flay is a chef who needs no introduction. The iconic "Beat Bobby Flay" star and Iron chef has countless restaurants, cookbooks, and shows under his belt, so he is typically seen as the go-to for many a cooking question. But on a recent episode of "Today," while creating a chicken parm dish, Flay admitted to using a controversial ingredient in his sauce.
Flay, who shared the spotlight in "Bobby and Giada in Italy" with Food Network's Italian mama Giada de Laurentiis, has been a huge lover of Italian cuisine his entire life. And though he is not Italian himself, he did move there for a period to immerse himself in authentic cooking methods. But despite his background, Flay still adds sugar into his sauce, noting that it may not be traditional, but justifying it because "if they're acidic, you want a little sugar to kind of balance it out." And while Giada might disagree and suggest Flay add carrots for natural sweetness to avoid the sauce getting "very sweet very fast" (via Tasting Table), the Iron Chef seems confident in his decision. Not only that, but the "Today" cast seems very happy with the results as well.