Here Are The Differences Between All Of The Costco Membership Tiers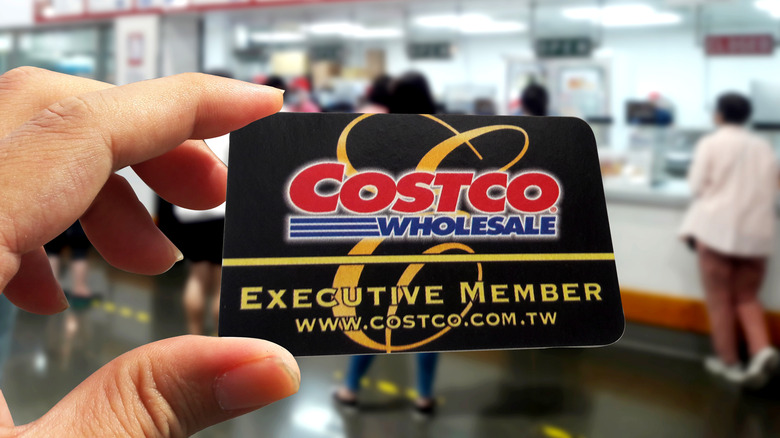 Andy.LIU/Shutterstock
Since 1976, millions of shoppers have saved money by buying in bulk at Costco, the multi-billion dollar global retailer (via Costco). The corporation, which started in San Diego, California, has since expanded to seven other countries. It offers a 100% satisfaction guarantee, as the Corporate Profile webpage explains, and offers a wide range of options, not just in products and brands, but in memberships.
Unlike other wholesale stores, Costco offers three membership options to accommodate individuals and businesses. The options include the Executive Membership, the Business Membership, and the Gold Star Membership, all of which are listed on the Costco Customer Service page. 
Each membership includes a total of two cards per household (one card is free) and an annual membership that's valid at all Costo locations worldwide and online, but the specific features of each differ from tier to tier. There's also a price difference between the top-tier option and the others.
Costco offers memberships for individuals and businesses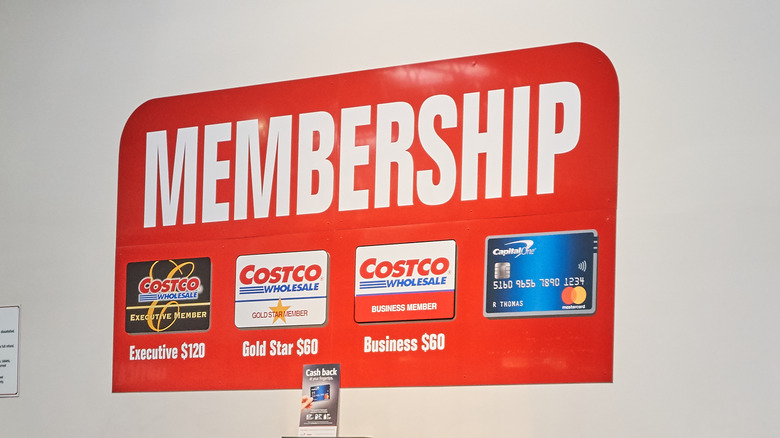 dennizn/Shutterstock
The Gold Star Membership is the first option, priced at $60 per year, plus tax. This card allows you to purchase anything from Costco, including items from the food court. To sign up for this membership, you have to present a valid photo ID.
Another option is the annual Business Membership, which also costs $60. As the name reveals, this tier is intended for business owners who need to buy "products for business, personal, and resale use." Unlike the Gold Star Membership, it offers the option of adding more cardholders to the account at $60 per card, each of which also includes a second card for free. To sign up, you need a form of business identification or three pieces of business ID.
The third and highest level membership is the Executive Membership, valued at $120 a year, plus tax. This option gives you everything the Business Membership offers, plus an annual 2% reward on select Costco purchases, extra savings, and numerous other benefits. A full list of benefits can be found on the Costco Services webpage.
All three Costco memberships can be used at any Costco in the world and online. Each is valid for one year and must be renewed annually.