Corn On The Cob Can Totally Be Cooked In A Panini Press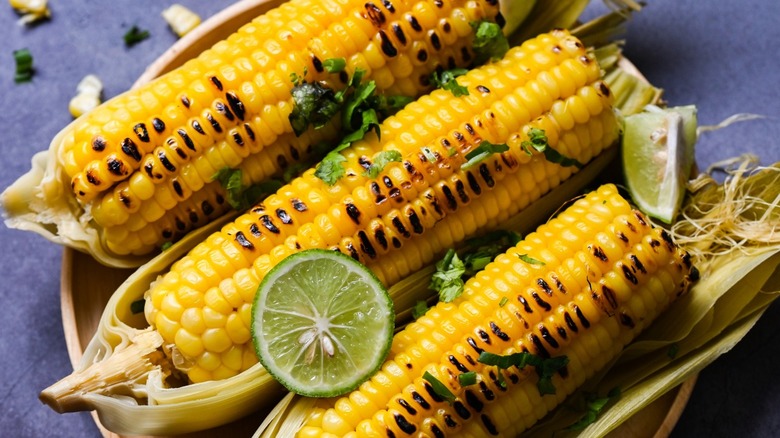 Poring Studio/Shutterstock
We may receive a commission on purchases made from links.
The panini press will not let you down if you're looking for a simple, reliable indoor grilling strategy. According to Food52, this kitchen accessory can copy the flavor, appearance, and feel of an outdoor grilling setup without all the hassle and cleanup. Sounds appealing, right? Meat and fish are both examples of amazing things you didn't know you could make in a panini press. And, the Food Network reports that this appliance can deliver crispy, melty, delicious results when reheating leftover pizza, quesadillas, and, of course, sandwiches.
A panini press can cost anywhere from $20 to upwards of $300 on Amazon, depending on the capabilities and quality of the respective models, but can you really put a price tag on a machine that will breathe crispy life back into leftover french fries? If you think that the panini press is a one-trick pony for smushing slices of bread together, think again. It can even simplify your favorite vegetable side dish.
Replicate traditional grilled corn inside your kitchen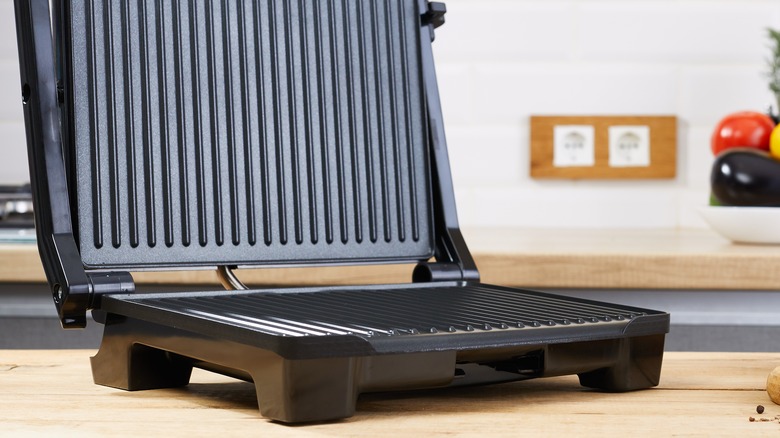 wertinio/Shutterstock
The panini press is a jack of all trades when it comes to acting as an indoor barbecuing mechanism, per Food52. Anyone who has ever barbecued before knows that when prepared on the grill, corn on the cob develops speckles of black char across the kernels. These speckles enhance the flavor and deliver a smokey quality that is ubiquitous in the outdoor grilling experience. But, you can accomplish this indoors in a panini press as well.
Begin by using a grill or pastry brush to coat the corn with your choice of butter or olive oil and then apply your favorite seasonings. Place the cobs on the hot grill and close the lid. Cook them, rotating the corn cobs every so often, until grill marks develop and the corn softens. Whether you're preparing elotes or the cookout classic, this indoor grilling strategy simplifies the entire process and makes cleanup a breeze.