The Fashionista Side Of Ina Garten That Not Many Know About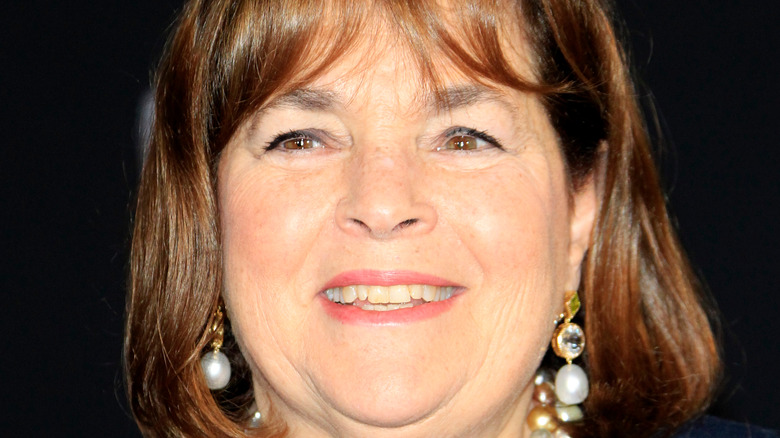 Kathy Hutchins/Shutterstock
We may receive a commission on purchases made from links.
You probably know Ina Garten as a chef, writer, and host of the Food Network show "Barefoot Contessa." After starting her career in food as the owner of a food emporium and then going on to write her first cookbook, "The Barefoot Contessa Cookbook," Garten rose to fame as a celebrity chef (via Food Network). Today, in addition to her duties on TV, she has a new show, "Be My Guest With Ina Garten," and she is still an active writer –- her latest cookbook, "Go-To Dinners" released at the end of October 2022 (via Amazon). She even finds time for occasional silliness -– her recipe for a giant cosmopolitan went viral in 2020 with over 3 million views.
But there's also a side of Garten that many may not know about. While she is frequently seen wearing a simple blue button-down shirt on her Instagram account, she has a background in fashion.
Ina Garten went to fashion school
Per The New York Times Style Magazine, Ina Garten attended Syracuse University, where she studied fashion design before deciding to switch her major to business.
Garten was reminded of her days studying fashion when she met with fashion designer Daniel Roseberry for The New York Times article and struck up a bond that allowed her to connect fashion with food. "We see so many things between food and fashion exactly the same way," Garten said.
There are some, such as one Fashionista writer, who much appreciates Garten's simple fashion sense, calling it a "very good aesthetic" and remarking on the consistency of her look, which consists of black pants, flats, a button-down, always a bob haircut with bangs, sometimes adding in a patterned scarf. Instagrammers have also remarked on Garten's style, such as one user who commented on a pic of Garten in her wedding dress, writing, "The fur cuff sleeves are to die for. Icon."