How Tia Mowry Upgrades Her Mashed Potatoes - Exclusive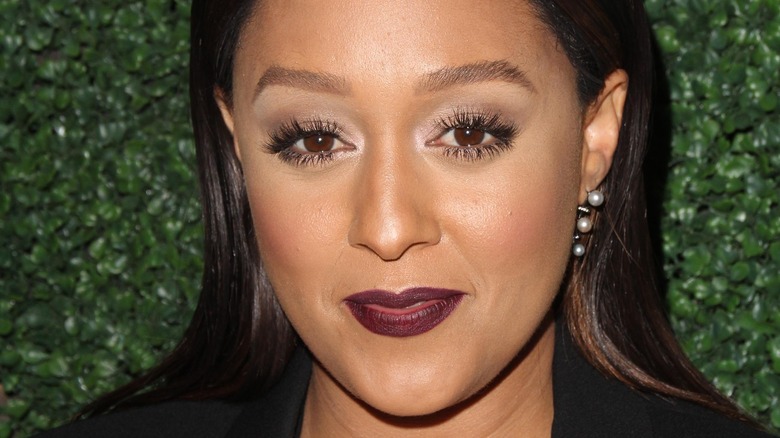 Kathy Hutchins/Shutterstock
Here at Mashed, we take mashed potatoes quite seriously (for obvious reasons). According to Bon Appétit, Yukon Gold potatoes are the best kind to use, as they contain a natural butter flavor for a more intense taste. There are many ways the side can be cooked, as some prefer their mashed potatoes heavy and creamier versus light and fluffy. If you fall in the latter group, you should grab russet potatoes that are high in starch.
Guy Fieri even adds wasabi powder to his mashed potatoes for an extra kick — which is certainly a surprising ingredient. Whatever your preference may be, the dish is a classic staple around this time of year as Thanksgiving nears. That goes for actress Tia Mowry's household, as well. In an exclusive interview with Mashed, the "Sister, Sister" star revealed her secret to the perfect mashed potatoes. It may not be an unorthodox ingredient like Fieri's, but Mowry's method sure will take your side dish to the next level.
Mowry does a garlic confit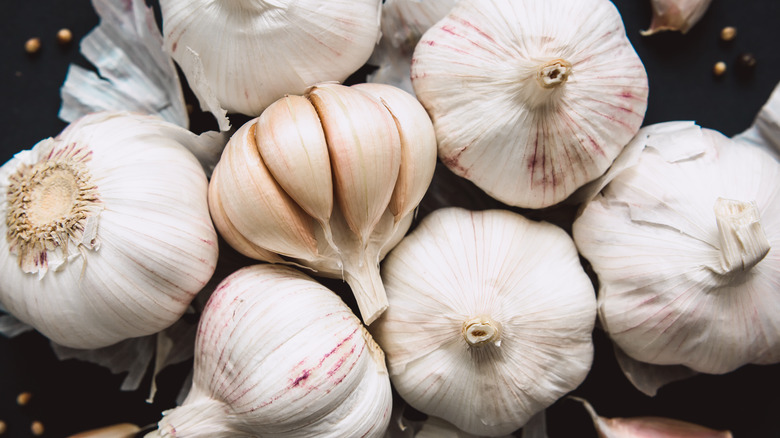 Ekaterina Bondaretc/Shutterstock
If you classify yourself as a garlic advocate, then you will definitely approve of Tia Mowry's method. The mom of two explained that you can't have mashed potatoes without a garlic confit. "For people that don't know what a garlic confit is, you're cooking the garlic in some sort of fat, which is, in my case, olive oil," Mowry told Mashed. "You're solely cooking a bulb of garlic in some olive oil, and it takes your mashed potatoes to the next level," she added.
The "Family Reunion" star recently paired up with LACTAID, so she had to add some of that lactose-free but 100% real milk into her mashed potatoes for that "creamy flavor." According to Alpha Foodie, it's important to make sure that you roast the garlic and extra virgin olive oil at a low heat until it's slightly brown and tenderized. Mowry recommends trying this out at your holiday dinner "if you want everybody hovering over the mashed potatoes." Now we have another excuse to add garlic into everything!
Learn more about LACTAID on its website and keep up with Tia Mowry's latest projects on her Instagram page.