This Is How Michael Symon Really Feels About Air Fryers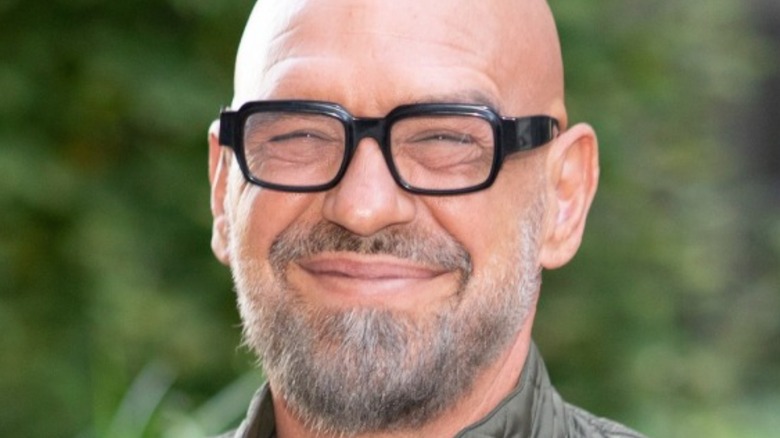 Mark Sagliocco/Getty Images
Home chefs everywhere may have plugged in their air fryers this week to simplify the cooking process for some popular side dishes, like parmesan-crusted Brussel sprouts. First appearing in 2010, the air fryer has skyrocketed in popularity (via Kalorik) and whether you're cooking a turkey or making air fryer mac and cheese, this tool can accomplish the job quickly. 
Your air fryer may get a workout during the holiday season, but it's unlikely you'll find one in a restaurant kitchen, Just Restaurant Supplies explains. For one thing, they're too small for any sort of large output. Additionally, there are some chefs who argue that the air-fried taste just doesn't compare to that of something that's been dredged in grease. And, there are some experts who even argue that the appliance is unnecessary in its entirety because it replicates a cooking process that can be executed by a number of other tools.
One celebrity chef recently went public with his opinion on air fryers in response to a fan's question on Twitter.
Symon sticks to more traditional methods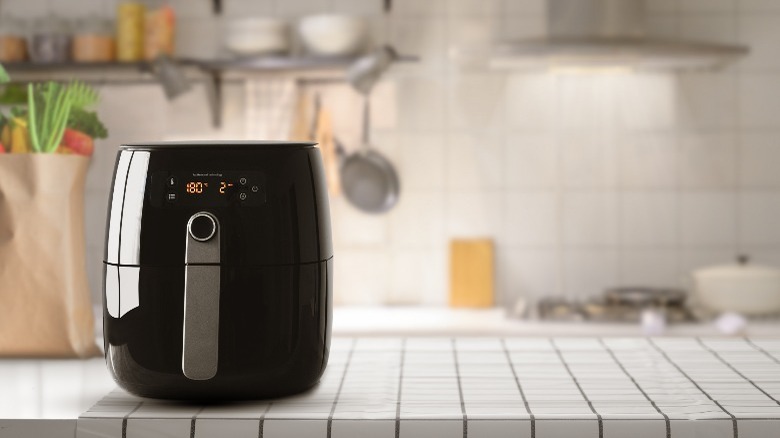 Casezy/Getty Images
Air fryers may seem like the hero of appliances during the holidays, but some prefer other, more traditional methods. Chef Michael Symon replied to a fan on Twitter who asked if he likes air fryers. The poster also declared, "I love mine and my Instapot. I can't live without them. I can't afford a convection oven."
Symon, who is well known for his culinary skill and appearances on the Food Network, responded diplomatically. Essentially, he wrote that he understands the appeal of air fryers but prefers more traditional methods in his own cooking. "I see why people like them .. I personally don't .. but that doesn't mean they aren't useful to people .. I'm a gas stove .. charcoal grill .. wood fired smoker type of guy .. call me old fashion."
Some users did agree with Symon, as one claimed "No school like the old school." And of course, others chimed in with their thought, with one commenter noting that Symon must have more time on his hands to spend cooking. Another Twitter user who stepped into the conversation was more snarky with their input. "There's no such thing as an 'air' fryer.... They're just small convection ovens.