McDonald's Just Dropped A Smoky BLT Quarter Pounder And An Oreo McFlurry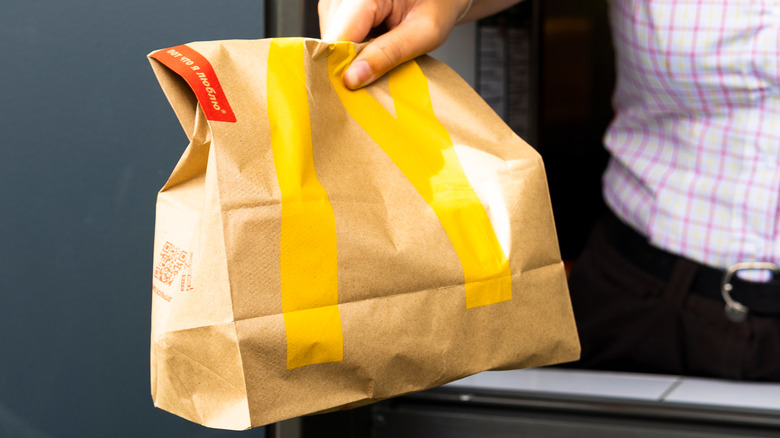 Gargantiopa/Shutterstock
McDonald's is home to some of the globe's favorite fast food treats. When it comes to french fries, McDonald's reigns supreme. A 2020 Mashed survey showed that over 40% of people agree that McDonald's does fries better than any other fast food outlet. That's not all. The 54-year-old Big Mac remains an American icon to this day with people still trying to mimic its beloved Big Mac sauce. Insider reports that this topping is so cherished that a mere 25 ounces of it brought in $95,000 in 2016 when it was sold at auction. Yes, the home to Ronald McDonald, Grimace, and Mayor McCheese has fried, flipped, and poured its way into the hearts of Americans and countless others across the planet. 
So when this pantheon of all-things-burger-related announces the release of a brand new product (even if it's just for a limited time), people pay attention. And the latest offerings to hit the "land of the golden arches" are sure to please McDonald's loyal fans — and, perhaps, win some new ones. 
McDonald's newest offering is a smoky take on the Quarter Pounder
McDonald's enthusiasts will be pleased to hear that a limited-time variation of the Quarter Pounder With Cheese is available for order starting today. Meet the Smoky BLT Quarter Pounder With Cheese, a burger that McDonald's says offers the trademark ¼ pound of fresh beef topped with "two slices of melty American cheese, thick cut applewood smoked bacon, fresh Roma tomatoes, shredded lettuce, and smoky sauce" between the franchise's celebrated toasted sesame seed bun. For those with heartier appetites, McDonald's also does this burger as a double. You read that right — twice the meat. The company has also released the Oreo Fudge McFlurry which boasts a generous helping of Oreo cookie chunks and a glorious hot fudge topping. 
How long will this novel duo be hanging around? A press release offers that they may only be here for a short time, but they're "here for a good time." In other words, they'll be available as long as supplies last. If you're anxious to try either (or both) of these new McDonald's offerings, there is no time like the present.