Sam's Club Made A Statement Regarding The Walmart Tragedy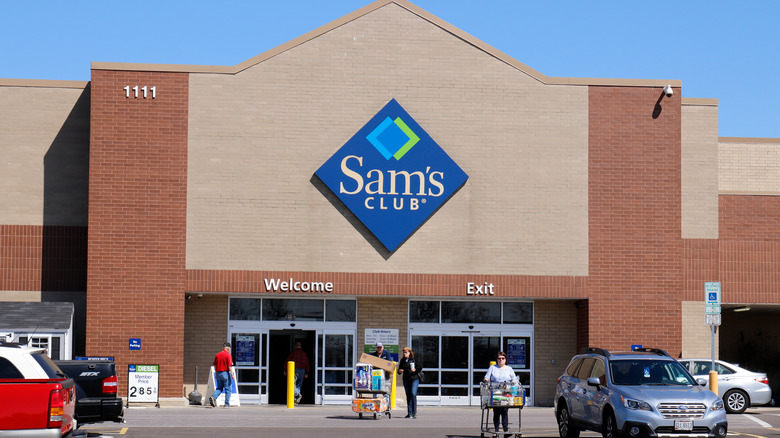 Jonathan Weiss/Shutterstock
The city of Chesapeake, Virginia, is mourning the deaths of at least six people after a gunman shot them down in a local Walmart on November 22, CNN reported. At least four others were injured in the shooting, and two were critically injured. The City of Chesapeake identified the shooter as Chesapeake resident and Walmart employee Andre Bing, 31. According to officials, he was "armed with one handgun and had multiple magazines on his person." He was found dead with two of his victims in the break room.
Per CNN, Walmart confirmed in a statement that Bing had been working for the retail giant since 2010. His most recent position was an overnight team lead, for which he managed several employees. His co-workers told CNN that Bing had exhibited problematic behavior in the past and wouldn't always treat his fellow employees with kindness. 
According to NBC, police arrived at the store within a few minutes after receiving calls about the incident at 10:12 p.m. Eastern time. By the time they arrived, the mass shooting had already ended. In the wake of the tragedy, Sam's Club shared a statement extending its support to Walmart associates.
Sam's Club promises to 'lend support' to victims' families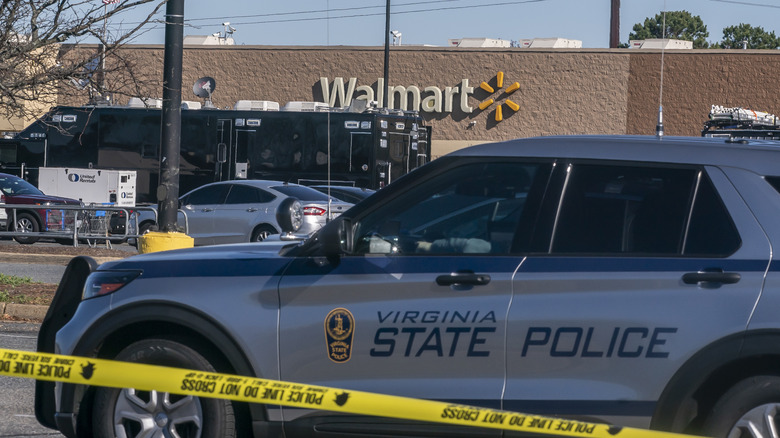 Nathan Howard/Getty Images
Sam's Club, a members-only Walmart subsidiary, took to Instagram to express its grief over the tragedy. "Our family has suffered a traumatic loss. We stand with our Walmart associates. We'll lend support where we can and grieve alongside them," the post reads.
Per CNN, all of the victims were Walmart employees. Lorenzo Gamble, Brian Pendleton, Kellie Pyle, Randall Blevins, and Tyneka Johnson were among those killed, along with a 16-year-old male. Jessie Wilczewski, another Walmart employee, said the shooter let her go after holding a gun to her forehead.
Chesapeake mayor Rick West urged the community to help the victims' loved ones however possible. "There's been great support, not only locally but from people throughout this country. ... I know that we will come together and lend a helping hand to the victims' families," he said in a video message. Walmart also shared a statement of condolences on social media, prompting commenters to debate about the treatment and training of the store's employees, as well as whether the company should help the victims' families cover funeral costs and therapy expenses.