Does Aldi Have A Rewards Program?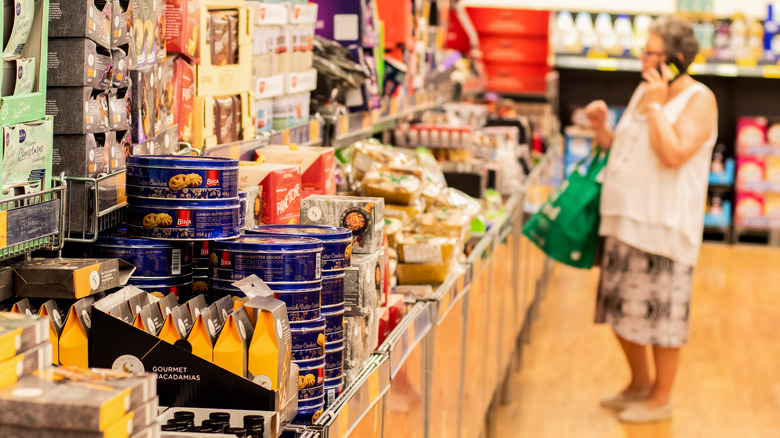 Daria Nipot/Shutterstock
Aldi has been serving budget-motivated customers since the Albrecht family "founded the world's first discount grocery store" in Germany in 1961. Sixteen years later, the chain made its way stateside, opening a store in Iowa, the first of its now 2,000 U.S. locations. Aldi is appreciated for its eccentric, ever-evolving product line. It is not however, known for its aesthetics. That's intentional: Aldi's self-described "no-frills" shopping experience is part of what makes it so affordable. 
Aldi keeps its stores small and its bells and whistles to a minimum in order to maintain affordable rates for customers. Other ways Aldi keeps prices so low include avoiding name-brand products (90% of the store's goods are house-brand), shelving items in their shipping boxes, and hiring a limited staff. Aldi's prices can certainly compete with those of other budget-friendly chains like Walmart — you just might not hear about it because Aldi spends less on advertising initiatives than the average supermarket, another reason its goods are so easy on the wallet, says Insider. 
What's not to love about a grocery store that offers cult favorite products for reasonable prices? Well, there's just one catch when it comes to shopping at Aldi that might disappoint some savers.
Aldi does not offer a rewards program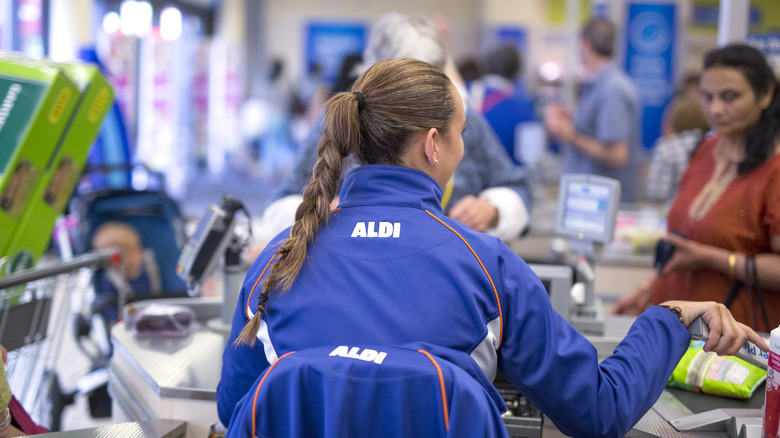 Bloomberg/Getty Images
Despite offering a wide range of affordable groceries, Aldi doesn't give shoppers the option to plug in a phone number or scan a member's card for discounts and rewards at checkout. According to Aldi's FAQ page, because the chain already has sizable discounts its products, it does not have a loyalty program. For those who want to "save even more money" when shopping at Aldi, the response directed customers to the Weekly Specials page for a constantly changing list of products at competitive prices. Instead of incentivizing shoppers with a rewards program, then, Aldi sets prices low enough to outdo the savings they might receive from the average supermarket's rewards program.
Similarly to Aldi, Trader Joe's does not have a loyalty program, explaining it also doesn't do coupons or sales because "every customer should have access to the best prices on the best products every day." Like Aldi, TJ's has a limited product selection and cuts out the middle man to keep prices low. Interestingly, Lidl, which has a similar no-frills feel as Aldi but on a larger scale, does have a rewards program: Lidl Plus is a digital card allowing customers to track coupons and get exclusive deals.