Here's What To Expect From The Pioneer Woman Knife Set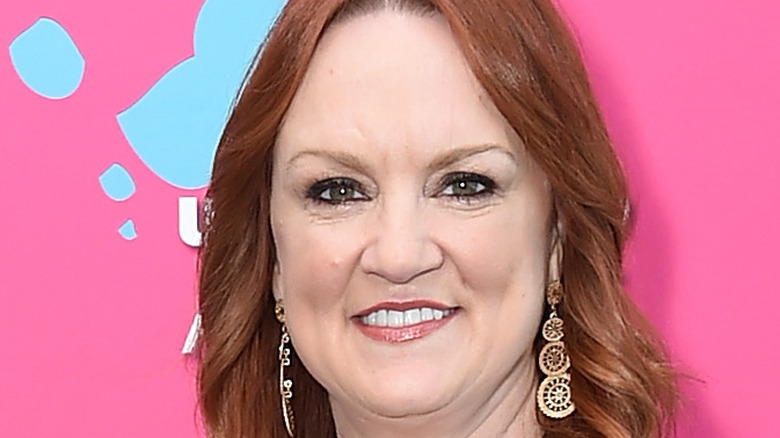 Michael Loccisano/Getty Images
We may receive a commission on purchases made from links.
Instagram was amazed by the Pioneer Woman's knife skills when she posted a zippy video of herself chopping a mound of pecans on Oct. 6. Knife skills take time and practice to cultivate, as anyone who's ever diced an onion knows. The Pioneer Woman fans looking to enhance their own knife skills have opted to purchase the Food Network chef's knife set, which retails for $69 at Walmart, where it received more than 1,800 five-star reviews.
A proper kitchen knife is key to reaching your culinary potential, according to Consumer Reports. But it can be difficult to differentiate between a knife that is merely sharp and a knife that is built with longevity and ergonomics in mind. It's also important for the knife to fit the user's hand, per SharpEdge.
Another important rule of thumb is that wider blades are geared toward chopping fruits and vegetables, while knives with narrow blades are well suited for raw meat and fish. Amazon reviews for Ree Drummond's line indicate that this set includes a knife for every occasion in this set.
Fans rave about Ree Drummond's blades
The Pioneer Woman Ree Drummond's 14-piece Knife Block Set is one of many products from The Pioneer Woman Collection sold at Walmart, according to The Pioneer Woman. Not only does the set come in a number of colors and patterns, it promises "strength, durability, and precision cutting" from its "high-alloy steel blades," according to its product description at Walmart. The blades are also meant to stay sharper longer than other knives because of their "precision ground edges."
The knives in the set are predominantly European style, but it does include one 6.5-inch Nakiri knife and a 3.5-inch bird's beak knife. Plus all fourteen blades fit nicely in the acacia wood block that's included with the set. Customers in the comment section rave about the appearance and the sharpness of the blades. "I don't like things on my counter but have enjoyed them sitting out because of the attractive color," wrote one customer.