Fast Foodies Star Justin Sutherland Says These Are The Most Difficult Dishes To Recreate - Exclusive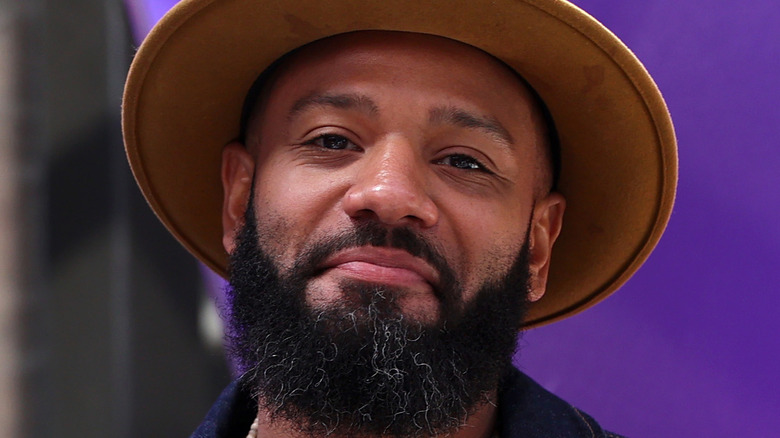 Mat Hayward/Getty Images
We may receive a commission on purchases made from links.
While you might recognize Justin Sutherland from his multiple stints on food competition shows like "Top Chef" and "Iron Chef America," you may not know that he also owns and operates multiple restaurants in the Minnesota area. Among them is Handsome Hog, which specializes in Southern cuisine like crab cake hushpuppies and double bone pork chop. With all of this experience under his belt, you would think Sutherland could create any type of dish, but he says that some of the requests on the show "Fast Foodies" are more difficult to make.
The show features Sutherland, along with culinary experts Kristen Kish and Jeremy Ford, as they compete to see who can make the best version of iconic fast food favorites like a Big Mac from McDonald's. While promoting his new book "Northern Soul," Sutherland told us in an exclusive interview that every dish they're asked to make is challenging — though he's had better luck recreating some more than others.
The fast food items that are the toughest to make on the show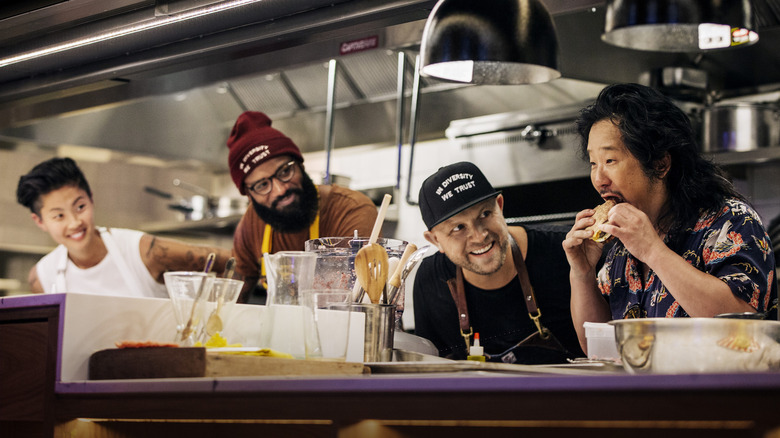 AGPR
Justin Sutherland explained that the dishes of his that turned out best were when he did his version of a Wendy's Spicy Chicken Sandwich and Portillo's hot dog, which won him those rounds on the series. The talented chef said he prefers when they do a remix of a popular fast food item because they can add their own spin to it, which is a bit easier than recreating a beloved flavor that's been sold to customers for decades.
"You realize how much science and research goes into these meals, that the cheeseburger at McDonald's tastes the same no matter where you go around the world, and [you're] trying to dial in that recipe on anything," he revealed. "That was probably the hardest part. Remixing was easier because we could do our own thing, but trying to replicate that flavor of Taco Bell beef or the spicy chicken sandwiches, they're all pretty hard."
Justin Sutherland's cookbook, "Northern Soul," is available on Amazon.