McDonald's New 'On The Go' Restaurant Uses A Conveyor Belt For Service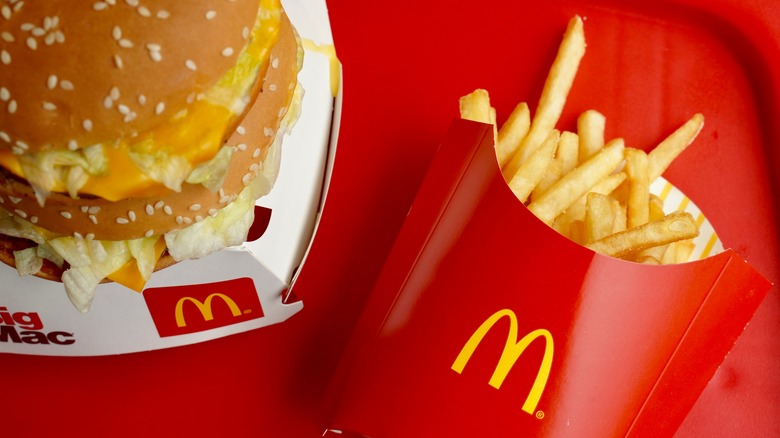 PJiiiJane/Shutterstock
With all the world's answers in a handheld device, shipping that takes two (or sometimes fewer) days, and planes that can take you halfway across the world in 10 hours, instant gratification isn't convenient anymore — it's something that's expected. The speediness is one of the reasons patrons have long chose fast food drive-thrus over walking into a building, ordering, and waiting. However, after a tumultuous last two years, drive-thrus have actually slowed down (per PR Newswire). In a study conducted by SeeLevel HX, it was revealed that 2021 drive-thru speeds decreased by 25.59 seconds from 2020. Additionally, the number of inaccurate orders increased by 2% in 2021, and staff friendliness dived by 3%. According to SeeLevel HX CEO Lisa van Kesteren, some of the issues can be attributed to "a tight labor market, supply chain challenges, and inflation."
McDonald's is one brand that seems to be listening to and combating issues regarding speediness. According to QSR, the fast food company is testing a completely new concept that will help those in a rush receive their food much quicker.
The location is smaller than the typical McDonald's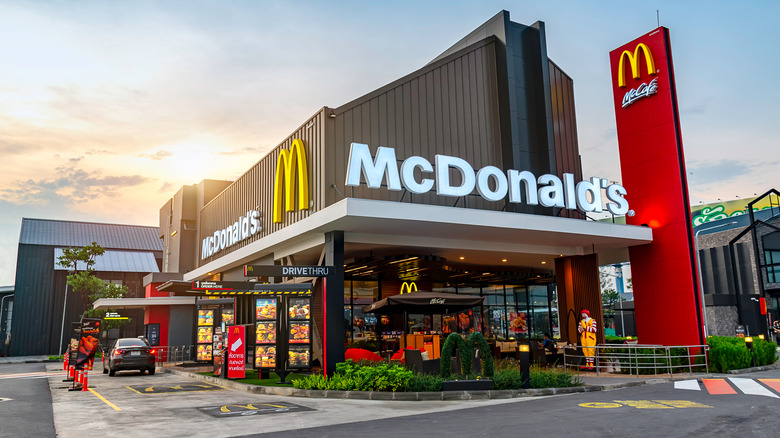 ATIKAN PORNCHAIPRASIT/Shutterstock
A new type of McDonald's restaurant may be emerging, pending the success of a test location in Fort Worth, Texas (via QSR). Designed specifically for customers on the go, the store's app-only drive-thru line caters to those who've ordered ahead by delivering items via conveyor. Following this new format, employees will begin preparing food when the app indicates the customer is nearby. Though much smaller than most locations, the store inside includes a delivery pickup room, a pickup shelf, and kiosks for those who still wish to order upon arrival. The parking lot features space specifically for food delivery drivers and those waiting for curbside orders.
It's possible this move is exactly what's needed going forward, with 41.6% of customers claiming they use some type of fast food loyalty program (via Restaurant Dive). When food is ordered through these apps, individuals are showered with a range of incentives, including coupons for free food and increased rewards points. As more people turn to the apps for speedy service, it's likely McDonald's will have no problem implementing this idea nationwide.