Here's How Many Restaurants Tom Colicchio Really Owns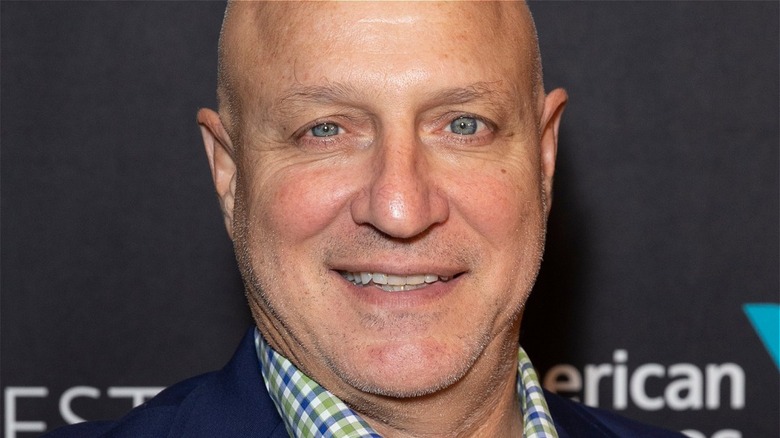 lev radin/Shutterstock
Best known as the host of "Top Chef," chef Tom Colicchio has owned a variety of restaurants under his company, Crafted Hospitality. Just over 20 years ago, the celebrity chef opened his first restaurant, Craft, on East 19th Street in New York City. The New York native, who celebrated his 60th birthday earlier this year, has been involved with food since childhood. According to PBS, he taught himself to cook using Jacques Pépin's legendary illustrated manuals on French cooking, "La Technique and La Méthode." Before reaching adulthood, he started working in the kitchen of Evelyn's Seafood Restaurant. Working his way up in the kitchen ranks, the New York Times named him as one of the "Best New Chefs" while he was executive chef at Mondrian in New York in the early '90s. Following that success, he opened his first venue with his partner, Danny Meyer. Manhattan's Gramercy Tavern — still a popular location today — was co-owned by Colicchio for 12 years from 1994 to 2006. In the meantime, he started Craft and then formed Crafted Hospitality shortly afterward. 
The company currently owns seven restaurants in New York, Los Angeles, and Las Vegas. In addition, the chef is co-owner of a sandwich shop chain, 'Wichcraft.
Tom Colicchio's past and future ventures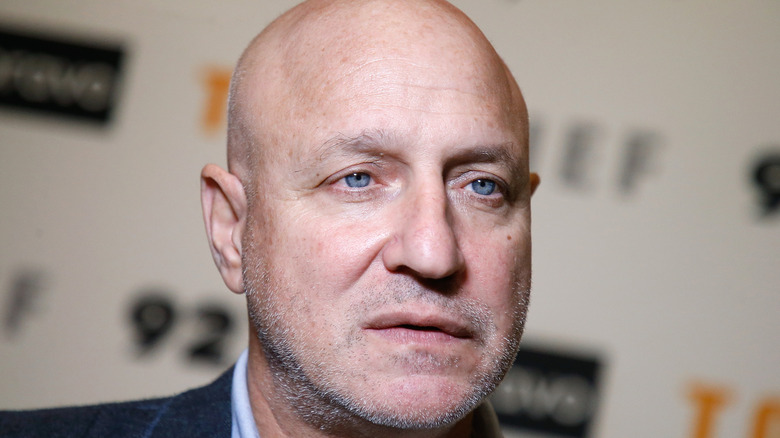 John Lamparski/Getty Images
The James Beard Award winner has been involved in the ownership of a total of 18 restaurants over the past 26 years. Colicchio brought the concept of his Craft restaurant to other locations including Dallas, Texas, and Atlanta. However, out of these, only seven remain operational. The sandwich shop concept 'Wichcraft has a "fast-casual concept" with one location in New York, but it was meant to become a franchise back in 2020.  Prior to the pandemic, the chef told 1851 Franchise, "If we can do 10 [openings] in our first year, we'll be satisfied. Ideally, 20 the next year." 
Craft Hospitality's current ventures include Craft, which offers dishes such as pan-roasted diver scallops and braised beef short ribs. Vallata is another Craft Hospitality venture on East Street in New York City, and in the Financial District, it owns Temple Court. Small Batch is an upscale eatery under Craft Hospitality that operates in upstate Garden City, New York. Located in Las Vegas' MGM Grand is Craftsteak, which has an impressive menu and bar to match its 2,500 bottles of wine on display. Also in Las Vegas is Heritage Steak, located at the northern end of the Las Vegas strip. Menu items include wagyu steaks and 16-ounce prime ribs. 
The chef is set to open his eighth restaurant in Washington, D.C. in 2023. Not much is known about it aside from the fact that it will be a full-service concept in a 10,000-square-foot venue.