Emilia Romagna Is The Birthplace Of All Your Favorite Italian Food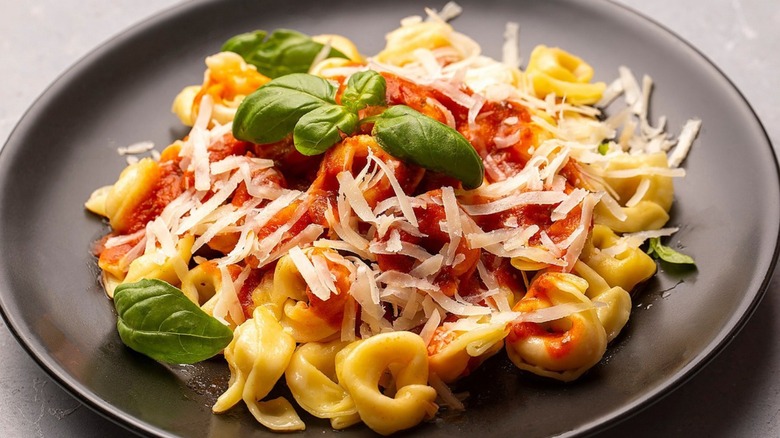 Esin Deniz/Shutterstock
Italy is a country famous for its diverse culinary traditions, where each region has given the world a famous dish and each house has a different recipe to prepare it. Foods from Northern Italy are more fat and dairy-laden, thanks to neighboring borders and former colonial occupations (via Zicasso). Southern Italy on the other hand, flanked by the Mediterranean sea on three sides, has a bounty of seafood and foods typical of coastal areas. Central Italy is famed for cucina povera — a frugal cooking style developed by poor farmers of the region — and the Italian islands are a mishmash of Mediterranean cuisines due to a large immigrant population.
There's one region in Northern Italy, however, that has single-handedly given the world several items that are among the most popular Italian foods across the globe. Often dubbed as the culinary capital of Italy (even of the world by some), the region of Emilia Romagna is located in Northern Italy and is home to one of the country's most fertile agricultural land: the Pianura Padana Valley.
According to Eataly, the Pianura Padana Valley is also known as the food valley of Italy thanks to its fertile soil, ideal climatic conditions, and a geographical map that marks both mountains and coastlines. As a result, Emilia Romagna has an abundance of crops, cattle, and prestigious food producers which explains why the region boasts a total of 44 Protected Designation of Origin (PDO) and Protected Geographical Indication (PGI) foods (via Emilia Romagna Food Valley).
Parmigiano, Grana Padano, Parma ham, and more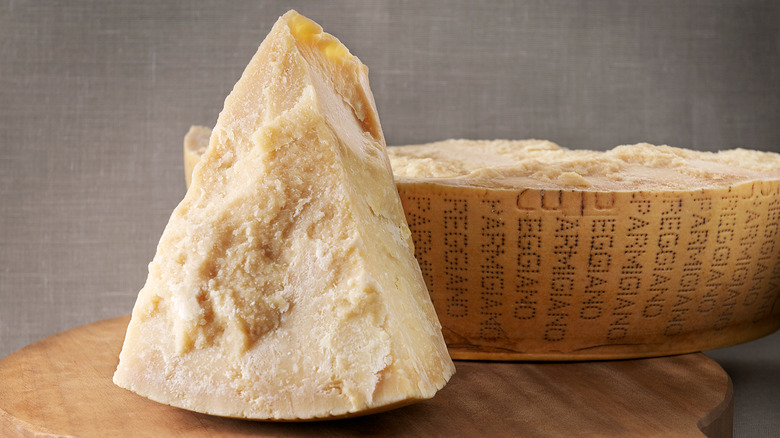 Paolo Bernardotti Studio/Shutterstock
On the mighty list of 44 PDO and PGI foods are several types of cheese, cured meats, and cooking liquids that several across the world associate with the best of Italian food: Prosciutto di Parma or Parma ham, Mortadella Bologna, Pancetta Piacentina, Vitellone Bianco dell'Appennino Centrale prized for being a variety of beef with low levels of fat and cholesterol, traditional balsamic vinegar from the regions of Modena and Emilia, as well as Grana Padano, and Formaggio di Fossa di Sogliano (via Emilia Romagna Tourismo).
But it's not just the protected food items that Emilia Romagna is famous for — many of your Italian favorites come from the culinary-rich Northern region. According to the Emilia Romagna Food Valley, Emilia Romagna is home to at least 200 registered traditional foods as well as 21 wines with the Denominazione di Origine Controllata (DOC) certificate. The meaty ragù alla Bolognese dressed over handmade tagliatelle is said to have originated in Emilia Romagna in the 17th century, and the region is the proud birthplace of several types of stuffed pasta including lasagna, ravioli, and tortellini swimming in broth.
This perhaps explains why Emilia Romagna's capital Bologna was voted by Condé Nast Traveller readers as the city with the best food in the world, leaving the likes of Paris and New York far behind. After all, the generous shaving of Parmigiano Reggiano that just about everyone likes on top of their pasta does come from Emilia Romagna too!