Domino's In Germany Just Dropped A Jackfruit Pizza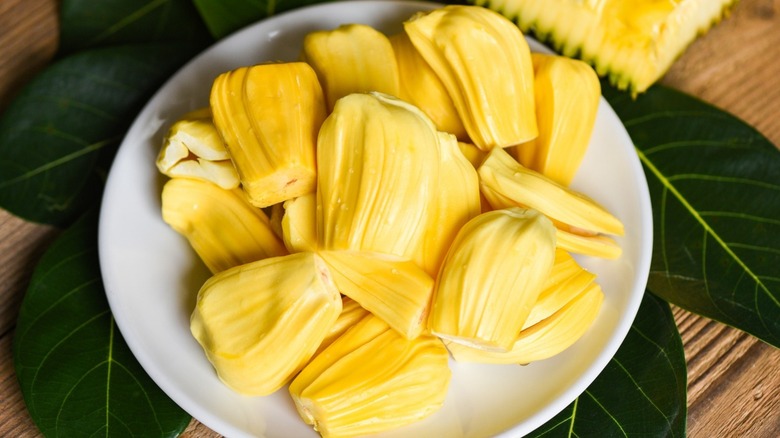 Bigc Studio/Shutterstock
An unexpected pizza flavor is making its way to Domino's locations in Germany, begging the question of whether it's the next big pizza debate. 
Pizza toppings have become an object of divisiveness in recent years, with pineapple being the most notable culprit. What's typically called Hawaiian pizza wasn't created in Hawaii at all; Per BBC, the pie was fashioned by a Greek-Canadian man named Sam Panopoulos, who felt inspired after a trip to Naples, Italy. That was in the 1960s, before folks could voice their opinions on social media for the world. So if pineapple on pizza was as divisive then, it probably wasn't as widely known. According to food scientist Zhimin Xu, the strong opinions people have regarding Hawaiian pizza isn't unexplainable. "It could be that some people may not like the sweet taste of pineapple when it goes with salty pizza ingredients such as ham, sausage, cheeses," Xu said (via BBC).
When someone on Reddit asked the platform what their least favorite pizza toppings are, the answers were mixed. Responses included black olives, mushrooms, banana peppers, and of course, pineapple. For a recently announced Domino's pizza, it's yet to be seen how the public will respond.
A plant-based pizza with jackfruit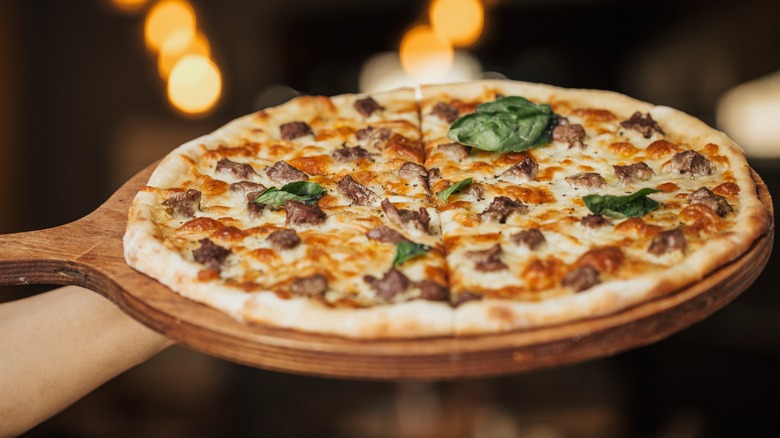 azeraijan _stockers/Shutterstock
Domino's fans in Germany will soon get to sink their teeth into a new type of pizza in early January, but this time, the entire pizza will be plant-based (per Vegconomist). To commemorate a vegan-based celebration dubbed Veganuary 2023, the pizza chain will be offering a jackfruit pizza called "Oh Jacky." This vegan pie will include jackfruit, cherry tomatoes, broccoli, sweetcorn, and vegan cheese. "With Lotao and Bedda, we are delighted to have two enthusiastic partners at our side and that with Oh Jacky we are once again showing that you can create a culinary highlight with a purely plant-based product," Silke Krüger, head of brand at Domino's Pizza Deutschland, said.
Vegan options have seen widespread adoption over the last decade, with more options than ever for those who follow a plant-based lifestyle. According to Grubhub, the demand for vegan burgers rose by 28% in 2020, and vegan foods in general saw a 17% increase. An even higher growth can be seen for vegetarian meals, which have risen in popularity by 55%. Of these orders, the most popular are plant-based sausage wraps, cauliflower wings, and mushroom and tofu broth ramen. Suffice to say, Domino's may have hit the jackpot in Germany with its latest pizza.