Olive Garden Manager Fired After An Aggressive Sick-Leave Policy Rant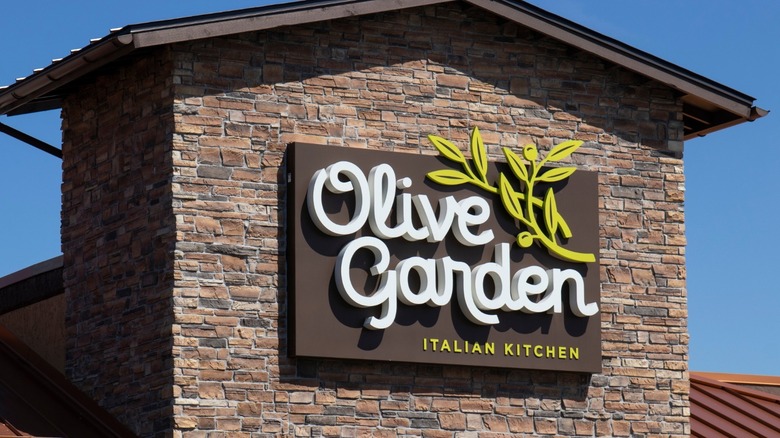 Jonathan Weiss/Shutterstock
If only one good thing came out of the Covid-19 pandemic, it's that it's become more common for workplaces to offer paid sick days. In March 2020, Darden Restaurants, Olive Garden's parent company, began offering sick time to its hourly workers, a plan that had been previously put in place but not yet implemented (via EBN). The new benefit gives one hour of time off for every 30 hours worked and begins 90 days after initial employment.
According to Dawn Hucklebridge, the director of Paid Leave for All, workers, especially in the restaurant field, were unequipped with sick days at the start of the pandemic (per Forbes). "When the pandemic hit more than 30 million workers in this country didn't have a single paid sick leave day. Four in five didn't have paid family leave. This is a problem that has disproportionately hurt ... service workers," she said in a 2020 press conference.
Even though Olive Garden began offering paid time off more than two years ago, one manager decided to make her own rulings. And as NBC Chicago reported this week, she faced consequences from a corporate level.
The manager claimed to have never called out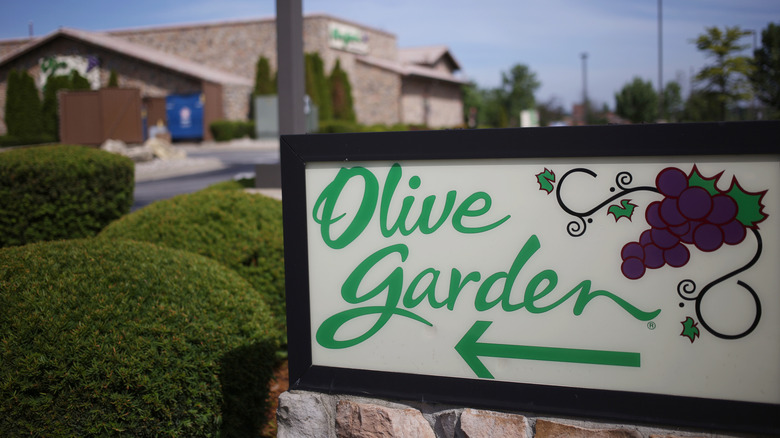 Bloomberg/Getty Images
An Olive Garden manager at an Overland, Kansas location recently left an intense note for employees following an alleged increase in employees calling out sick (per KCTV 5). "Our call offs are occurring at a staggering rate," the lengthy message began. "From now on, if you call off, you might as well go out and look for another job. We are no longer tolerating ANY excuse for calling off. If you're sick, you need to come prove it to us. If your dog died, you need to bring him in and prove it to us. If it's a 'family emergency' and you can't say, too bad. Go work somewhere else." The manager claimed to have never called off, not even while sick or after a car wreck. As a part of the policy, the manager threatened to fire anyone who called off more than once in a 30-day time period.
In a statement provided to NBC 5, a spokesperson with Darden, Olive Garden's parent company, made it clear that the manager was fired. "We strive to provide a caring and respectful work environment for our team members. This message is not aligned with our company's values. We can confirm we have parted ways with this manager," they said. Hopefully, this will make working at Olive Garden a better experience for people employed at this location.