Leah Cohen Says Bobby Flay Is 'Not Intimidated By Anything' After Her Holiday Throwdown Appearance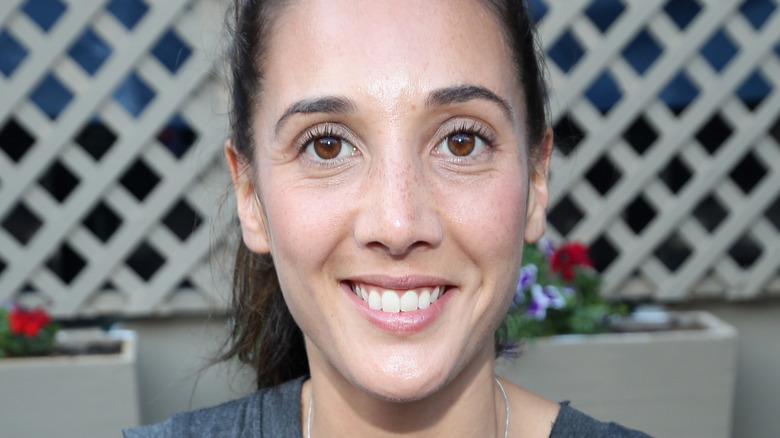 Cindy Ord/Getty Images
"Beat Bobby Flay" is back with a new beat. The long-running series, which has been entertaining audiences for an astounding 32 seasons, is bringing it back with a slightly revised premise for the holidays (via IMDb). In "Beat Bobby Flay: Holiday Throwdown," top-tier food celebrities and tv chefs face off with the Flayster and offer a little holiday cheer along the way (per Reality Blurred). This isn't a show for newcomers, only for names who'll make someone squeal, "Oh, I know her!" And it seems that the holiday the meals to be made are, at least to some extent, dictated by a predetermined category, such as "Hardest Holiday Dishes" and "Room for Dessert"(per Food Network). And everyone will get at least two attempts at cooking.
Among the people stepping up to the plate is someone who fans of food shows on PBS and Bravo might recognize: "The Great American Recipe" judge and Season 5 "Top Chef" alum, Leah Cohen (via PBS). The chef, cookbook author, and restaurateur appears in the upcoming "Holiday Around the World" episode of "Holiday Throwdown" premiering tonight. Cohen sat down with the "Food Network Obsessed" podcast to share what it was really like to go up against Bobby Flay.
Leah Cohen on returning to Beat Bobby Flay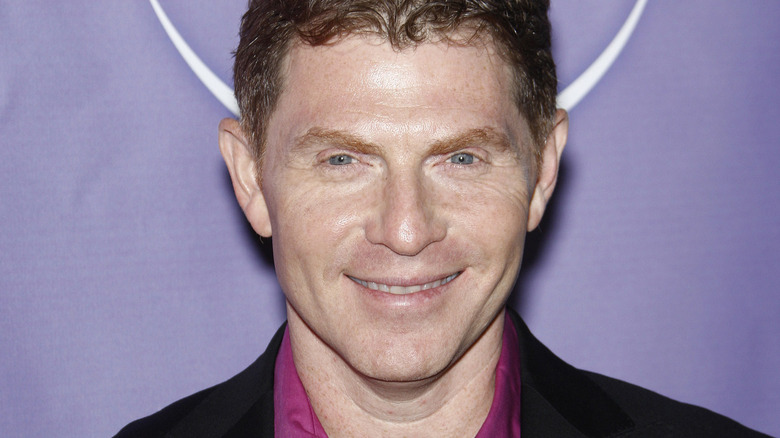 Joe Seer/Shutterstock
Leah Cohen's first time trying to beat Bobby Flay. Previously a judge on the series, she set out to compete in Season 17, per Food Network. But she was defeated in the initial round by Christian Petroni, who then lost to Flay. After her most recent attempt, she shared some takeaways on the "Food Network Obsessed" podcast (via Spotify). Cohen said she doesn't love competition, which is a stark contrast to Flay. "He really feeds off of it and he's just insane," she said, later adding that "he is so fast and he is so skilled and he is just like a well-oiled machine." She partly chalks that up to experience. "He's done it for so long now that[...] he's not intimidated by anything," Cohen shared. She, by contrast, doesn't have as much confidence when competing, which she sees as a disadvantage.
If this sounds like the kind of contest Cohen would want no part of, it kind of was. She admitted during to the podcast that she agreed to compete in "Beat Bobby Flay: Holiday Throwdown" because Flay asked her to, and "he's super supportive of everything I do, so I have to, you know, return the favor." Plus, she said, "If Bobby wants you to do anything, you always say 'yes.'" That doesn't mean it didn't take some convincing. She said the producers told her the experience would "be really cool," even if she lost in the first round.