The Common Cookie Recipe Duff Goldman Struggles With Most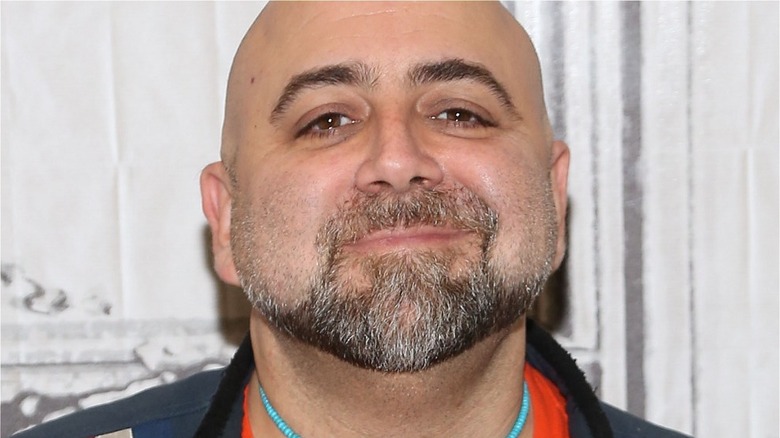 Paul Archuleta/Getty Images
We may receive a commission on purchases made from links.
Food Network star Duff Goldman recently confessed to one dessert recipe that had him temporarily tied in knots: his macaron cookies. Turns out these little meringue-spun sandwich cookies confounded him for a whole day, until he zeroed in on one fundamental component of baking: patience.
Goldman is known for his stellar technique when it comes to baking. His Baltimore bakery, Charm City Cakes, is where Goldman fostered the local charm of a hometown bakery while launching a national dessert delivery service of cakes and baking kits. He's been concocting the absolute best of the best bakery treats for years. Even so, talking to Eating Well about his new cookbook, "Super Good Cookies for Kids," Goldman said putting the finishing touches on his macaron recipe took all day because he just couldn't seem to get it right.
It's not surprising. Macarons are fussy little cookies that want egg whites whisked to a peak, then sifted sugar and flour folded in, using small portions at a time and very carefully. Then, there's the gentle but firm smack of the cookie sheet on the counter after little macaron circles have been piped, which, according to Mike Bakes NYC, releases any air bubbles that will cause problems later. After all that, the disks need a minute to relax before you put them in the oven. How many minutes depends on who you ask, but Goldman's students have a specific answer.
Goldman's Kids Baking Championship macaron challenge winner takes to TikTok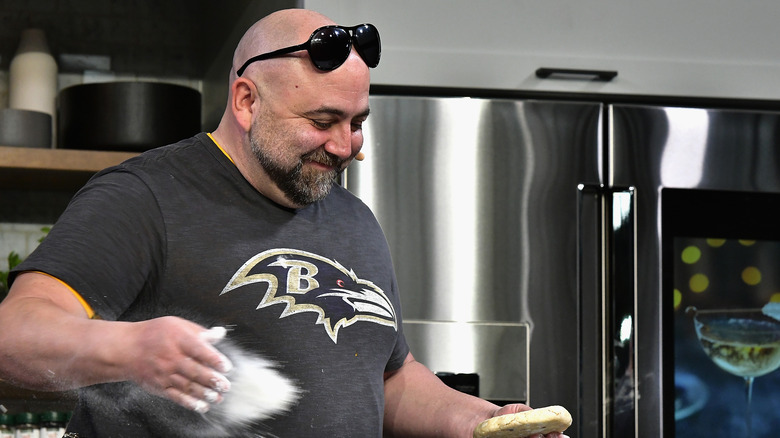 Gustavo Caballero/Getty Images
Kids Baking Championship contender Matthew Merrill recently took to TikTok to reenact his macaron recipe that won him Goldman's approval during his season's macaron challenge. In Season 6, Episode 4, Goldman complimented the makeup of Merrill's cherry macarons, not least because of their nice "feet," or the little air pocket ruffles at the base of a good macaron. Not too big can mean the macaron is hollow, and not too small could mean your mixture is too wet. Merrill recreated his cherry macarons for his 2.4 million TikTok followers and added chocolate sandwiched in the middle. Merrill's rest time before popping his cookies in the oven? A full 30 minutes.
Fans will need to check out Goldman's new cookbook to see if his rest time is similar. Whatever way the chef lays out his recipe, know that even the best — and his students — can find macarons a challenge. Having a momentary struggle while wrestling with the recipe is no problem. In fact, it's likely why Goldman reminds everyone on all his shows that a kitchen should feel like a place where we get to have fun, not be flawless.