What You Need To Know About McDonald's Racial Discrimination Lawsuit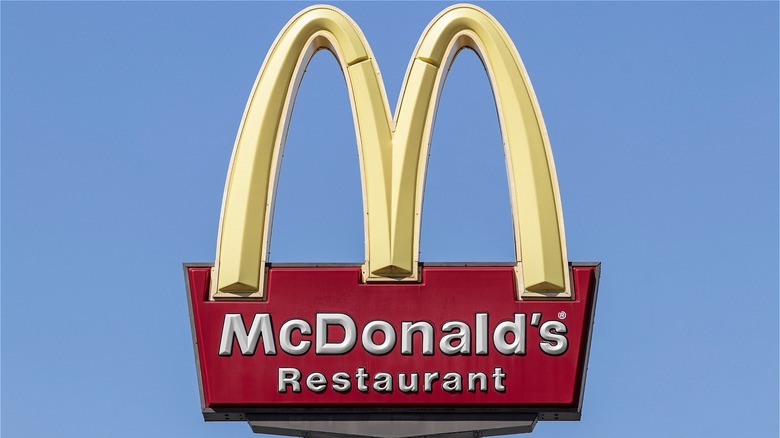 Jonathan Weiss/Shutterstock
A McDonald's security officer who was recently terminated from his job for alleged poor performance is claiming that he was fired after challenging the fast food chain's CEO over racist text messages, according to Insider. Michael Peaster, a black man who headed up the personal security of CEO Chris Kempczinski, claimed that the McDonald's executive had been trying to expel him for months.
The context for this whole debacle centers around text messages that Kempczinski wrote regarding the fatal shooting of two children, in which the CEO blamed the parents for their deaths. Kempczinski, who's been the CEO since 2015, per McDonald's, wrote "p.s. tragic shootings in last week, both at our restaurant yesterday and with Adam Toldeo. With both, the parents failed those kids which I know is something you can't say. Even harder to fix" (via Insider).
McDonald's held a town hall after journalists discovered the racist texts, and Peaster spoke his mind. That's where this lawsuit kicks off.
Security officer says CEO wanted him out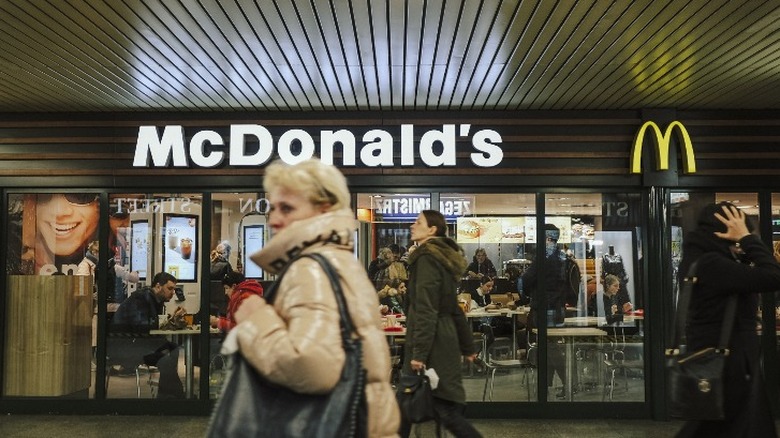 Bloomberg/Getty Images
McDonald's CEO Chris Kempczinski came under fire last year for sending racist text messages to Chicago Mayor Lori Lightfoot, in which he blamed the parents of two children who were fatally shot, according to Insider. When the texts came to light, McDonald's held a town hall, where security executive Michael Peaster challenged the CEO.
Peaster said that Kempczinski was painting with a "broad brush" by classifying parents of children who die by gun violence as "bad parents." Those at the town hall applauded Peaster when he spoke. After the meeting, the security exec said he endured more than a year of being treated as if he were invisible (per Insider). Kempczinski also banned Peaster from flying with him during a business trip, forcing the security executive to take a commercial flight, according to the suit. To top it all off, the CEO reportedly then accused Peaster of putting his safety at risk.
The lawsuit against Kempczinski claims that Peaster's termination was the result of racial discrimination, although the company says Peaster was fired for poor job performance, Entrepreneur reported. 
This isn't the first time McDonald's has been accused of racial discrimination during Kempczinski's time as CEO. In 2020, two Black executives at McDonald's filed lawsuits, claiming they'd been discriminated against, humiliated, and put through emotional and physical distress, per The Guardian and Insider. And, two years ago, 52 Black McDonald's franchise owners hurled a $1 billion lawsuit at the chain over racial discrimination.