What Time Does Wendy's Start Serving Lunch?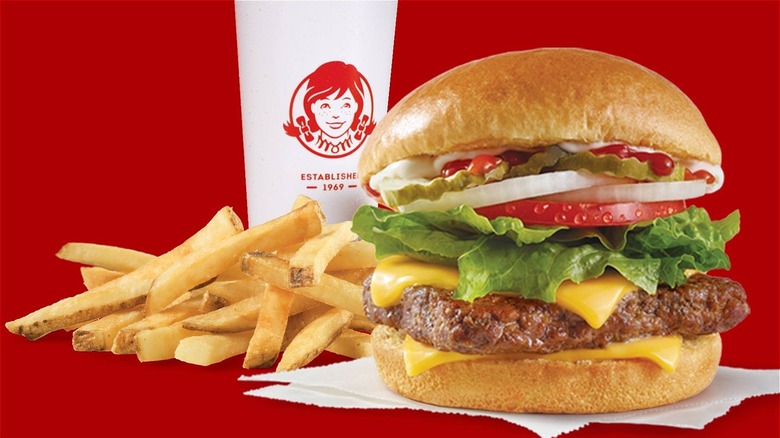 Deutschlandreform/Shutterstock
Wendy's rolled out breakfast service at all its restaurants nationally in March 2020 and has since been serving a diverse menu including what it calls the Breakfast Baconator – think: traditional Baconator with a sausage patty instead of a burger and add an egg and some Swiss cheese sauce — and Homestyle French Toast Sticks with maple syrup. And let's not forget the Frosty-Ccino, a cold brewed coffee combined with your choice of vanilla or chocolate frosty mix.
But, alas, all good things must come to an end, but when one yummy door closes, often another door of deliciousness opens. Such is the case daily when Wendy's breakfast comes to an end and lunch begins and an extensive menu of cheeseburgers, French fries, chicken nuggets, chicken sandwiches, and, of course, chili, is served. Those looking to watch their waistline can even grab a salad. But just what time does this menu switchover happen and lunch service begins?
You may have to wait until 10:30 a.m. to satisfy those fry cravings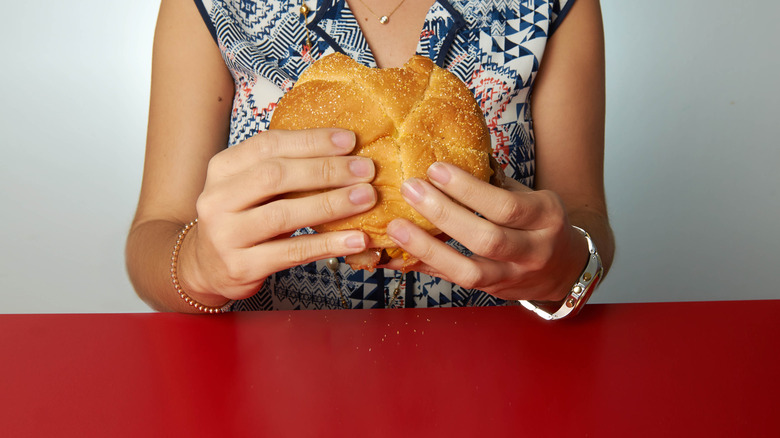 Banana Productions/Shutterstock
According to USA Today, you'll be able to enjoy lunch menu items and grab your Baconator — which is one of the most popular menu items – after 10:30 a.m. when breakfast ends at most Wendy's locations. As ShopFood notes, the lack of overlap is because there isn't enough room in the cooking areas for both breakfast and lunch ingredients to be out at the same time.
That being said, however, Wendy's locations are franchises, which means they have some control over the hours the restaurant serves each meal. For example, USA Today claims that the Wendy's at the Pilot Travel Center in Milford, Connecticut — which is open 24 hours a day — never stops serving the lunch menu, even during breakfast hours. So, if you're looking to find out what the exact lunch hours are at your local Wendy's, it might be a good idea to call or stop by and ask.