Reddit Is Giving Aldi's Mini Bagels The Attention They Deserve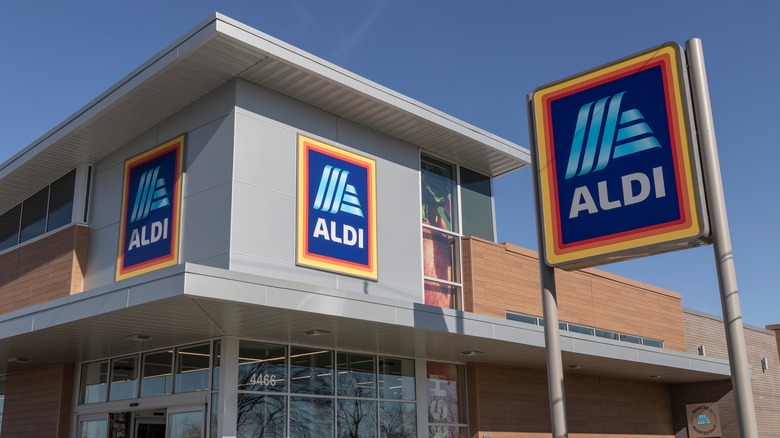 Jonathan Weiss/Shutterstock
It's the festive period when many of us celebrate Christmas and New Year, and we all know what that means in a capitalist society: lots and lots of shopping. And if you like shopping for tasty and high-quality groceries on a budget, you're probably already familiar with Aldi. While most people already have their own preferences regarding the products they buy, once you set foot in Aldi, it can be tricky to choose what you want, since there are so many things to choose from. 
Recently, Insider revealed the favorite foods of 14 Aldi fans, and the results were quite interesting. For example, one fan loves Aldi's chickenless tenders and uses them as a substitute for meat. Another one adores Aldi's selection of fancy salts that go pretty well with a variety of cocktails. And others love their fresh produce, such as lemons, oranges, and limes, which can be eaten fresh or used in cocktails. Finally, there is an extensive selection of bagels as well. From gluten-free bagels, over fresh blueberry bagels, to plain bagels, there's a bagel in Aldi for everyone, per Aldi. 
These versatile foods are typically eaten with butter, cream cheese, jams, salmon, salads, or sliced cucumbers and tomatoes, among many other ingredients, notes Skinny Taste. And now, Reddit is finally giving Aldi's mini bagels the attention they deserve.
Aldi's mini cinnamon raisin bagels have many fans on Reddit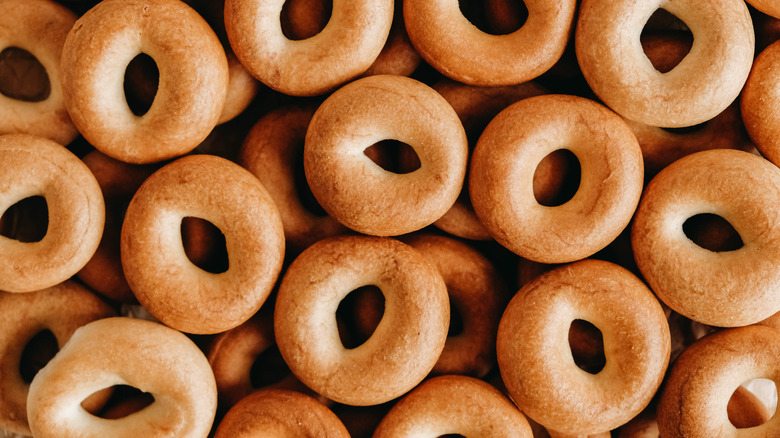 olhovyi_photographer/Shutterstock
Aldi fans on Reddit are something else. User u/1jvj3 posted a photo of Aldi's mini cinnamon raisin bagels and titled the post, "My holy grail Aldi find that I never see anyone else mention. Do y'all have any less popular grails? I'm curious." It seems like some people really love their bagels. 
The New York Times reveals that the origin of cinnamon raisin bagels dates back to the mid-1950s when they were made by the Lender brothers. And St-Viateur Bagel recommends simply enjoying them on their own, or paired with tangy cream cheese for the best flavor profile.
The Reddit post praising Aldi's mini bagels soon got many upvotes, and other Aldi fans joined in to share their holy grails. User u/tctuggers4011 said, "The spinach and cheese manicotti in the refrigerated section is excellent," while u/MartianTea, who obviously loves cheese, commented, "I dunno how popular it is, but their cheese fondue is amazing. It's as good as an expensive fondue restaurant." It appears that Aldi's bagels are a big hit with their customer base, so if you discover a new holy grail in Aldi, make sure to join the fun on Reddit.