M&Ms Cancel Spokescandies For Celebrity Spokesperson After Shoe Backlash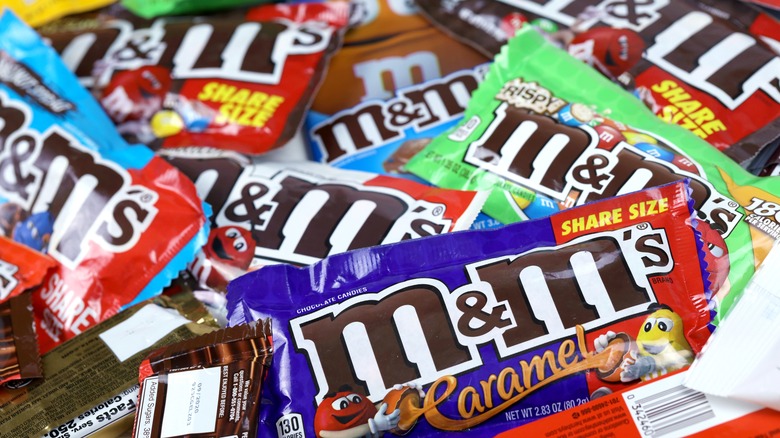 Mehaniq/Shutterstock
Ever since M&Ms redesigned its brown and green spokescandies, there's been backlash that the company has become too "woke." Though each color underwent a slight change in 2022, the most notable was to the female characters, who ditched their high heels and "sexy" looks in an effort to be more inclusive and representative of its customers (via CNN Business and a press release). The candy crew didn't stop there, though. In October of the same year, it released the purple M&M intended for female packs. Per a news release, the new addition was a further attempt to promote acceptance and "celebrate what makes us unique," according to Mars Global Vice President Jane Hwang. Along with the release, a new song, "I'm Just Gonna Be Me," was dropped with a music video to celebrate Purple's music skills.
Now, none of that seemingly matters, as the brand recently tweeted that it has decided to discontinue the spokescandies. For the first time since 1999, the famous colored candies won't be a part of the brand's identity after complaints caused Mars to change its perspective.
Go woke, go broke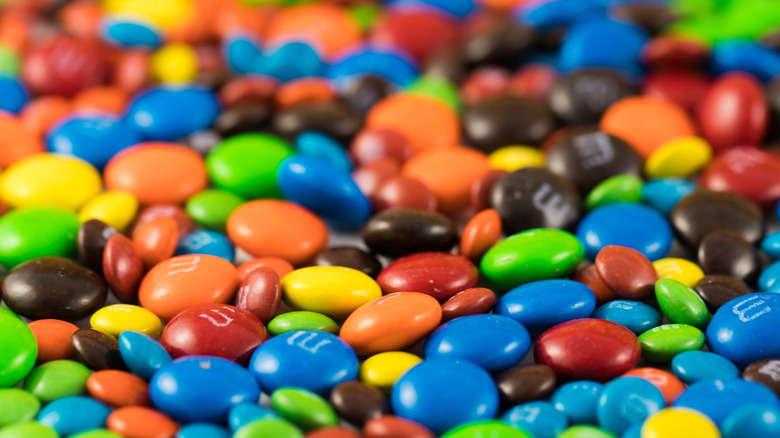 Amy_Michelle/Shutterstock
When Purple hit the market, not everyone was impressed by her message of inclusivity. Tweets started pouring in under an article shared by CBS News protesting the changes. "Oh give it a rest they're sweets stop ramming this down our throats — go woke go broke," a Twitter user commented. One person may have taken the term "inclusive" to the extremes, tweeting "A gay M&M. Wow."
Today, just three months after Purple was introduced and a year after the entire crew received a makeover, the brand shared on Twitter that the backlash has won. "In the last year, we've made some changes to our beloved spokescandies," the post began. "We weren't sure if anyone would even notice. And we definitely didn't think it would break the internet. But now we get it — even a candy's shoes can be polarizing." M&Ms then revealed that the spokescandies will be leaving indefinitely and replaced with Maya Rudolph. "We are confident Ms. Rudolph will champion the power of fun to create a world where everyone feels they belong."
Per Empire Online, Maya Rudolph is an American actress famously known for her roles in "Bridesmaids," and "Grown Ups," as well as her seven-year tenure on Saturday Night Live.