Jam May Be The Reason For Shakira's Public Separation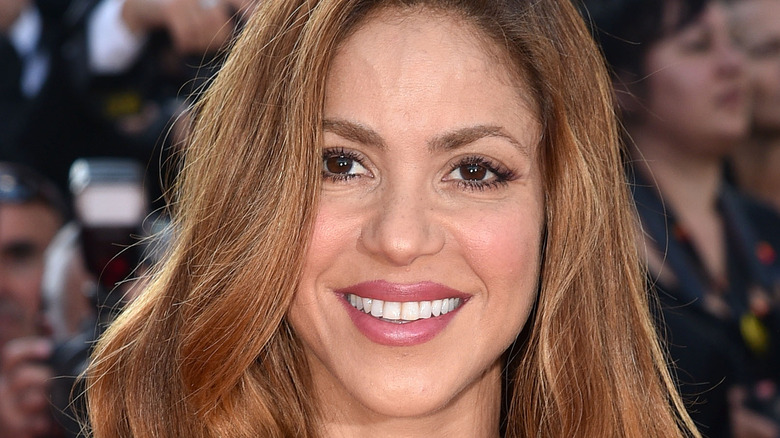 Lionel Hahn/Getty Images
There was a time when Shakira and Gerard Piqué were one of the hottest couples around. After over a decade together, the duo parted ways in June 2022, per People, but what seemed like a drama-free breakup turned into one of the most scandalous celebrity rifts of our times.
Shakira and Piqué broke up because the footballer had allegedly been unfaithful to her, The Sun reported in September 2022. Opening up about the split for the first time in an interview with Elle, the Colombian singer said, "I've remained quiet and just tried to process it all. Um, and yeah, it's hard to talk about it, especially because I'm still going through it, and because I'm in the public eye and because our separation is not like a regular separation."
Shakira shared how the breakup has been tough for her and her kids. Meanwhile, Piqué moved on with his co-worker, Clara Chia Marti. Reinforcing reports that he had been unfaithful to Shakira when they were together, Page Six reported in early January 2023 that Shakira was "devastated" after fans noticed Marti in a Zoom interview Piqué did at his home in 2021 when he and the singer were still together. Shakira was reportedly away for work at the time.
As it turns out, the singer might have already noticed that Piqué's feelings for her had soured way before the reports came out, and she reportedly has a bottle of jam to thank.
Someone was eating Shakira's jam, and it wasn't Gerard Piqué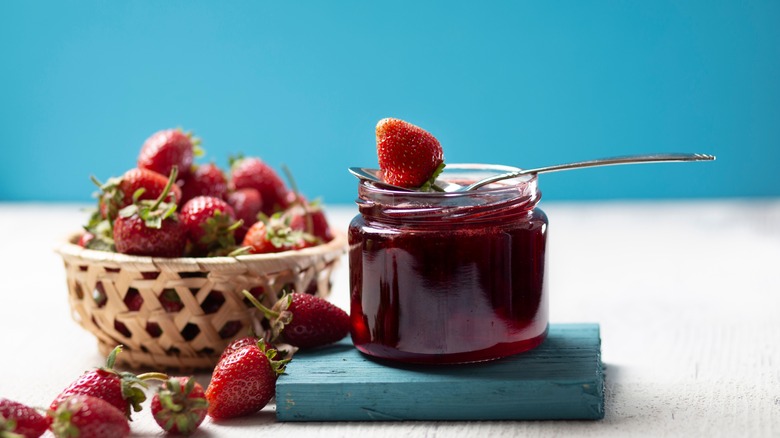 filizkartal/Shutterstock
Clara Chia Marti walked into Gerard Piqué's heart and made herself at home, but as ShowNews Today reported, she might have done so way before any of us found out. In fact, she was so comfortable around his house that she allegedly helped herself to a sweet treat from Shakira and ​​Piqué's fridge. Shakira purportedly discovered that someone had eaten her strawberry jam while she was away for work, and it wasn't Piqué since he didn't like it and had allegedly never eaten it before. That gave the singer a clue that someone else was home while she wasn't there.
Fans had a lot to say about the jam situation. "Things that don't lie according to Shakira: 1) hips 2) jam," a netizen tweeted. One user pointed out how Shakira might have hinted at the incident in her music video for "Te Felicito" where she opens the fridge to find the severed head of Rauw Alejandro. "The moment Shakira saw that jam bottle as she opened the fridge, she knew it was over for her," they tweeted.
William Congreve was right when he wrote "hell hath no fury like a woman scorned," and Shakira's track that essentially says she was "out of your league" proves it. The song seems reference Piqué, his mother, and Marti (via Billboard). One line says, "I'm too good for you and that's why you're with someone just like you."