Guy Fieri Hilariously Responded To The Hogwarts Controversy With DDD Friday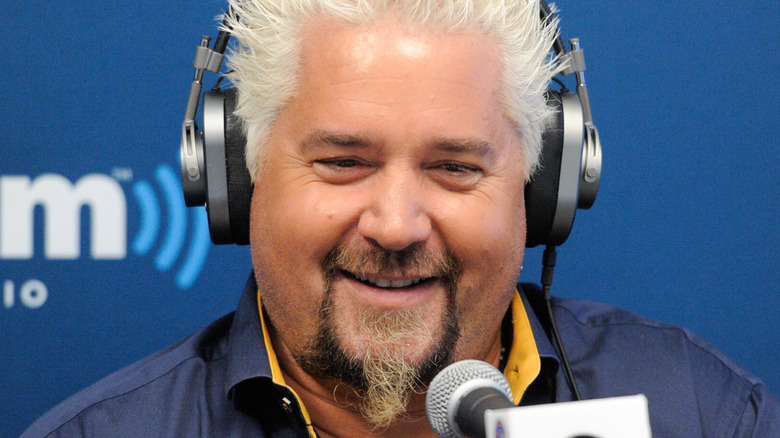 Matthew Eisman/Getty Images
Portkey Games' Hogwarts Legacy video game has been making headlines for more than one reason as of late. Whether it's record sales in the U.K., the controversy surrounding Harry Potter series creator and author J.K. Rowling, or the sought-after secrets of the beloved butter beer, the Harry Potter franchise isn't lacking in water cooler talk these days. Now even Guy Fieri can be counted among the celebrities bringing more attention to the franchise one way or another.
In his usual irreverent comedy style, the "Diners, Drive-Ins, and Dives" host decided it would be an excellent time to reference the recent game release with some meme content involving a tense scene from the Deathly Hallows Part Two film. The Food Network star and comfort food maestro of many hats had something to say with hilarious self-promotion for one of his shows. The joke came in the form of a video meme, much to the chagrin of his fanbase.
A DDD Friday meme today keeps JK Rowling controversy away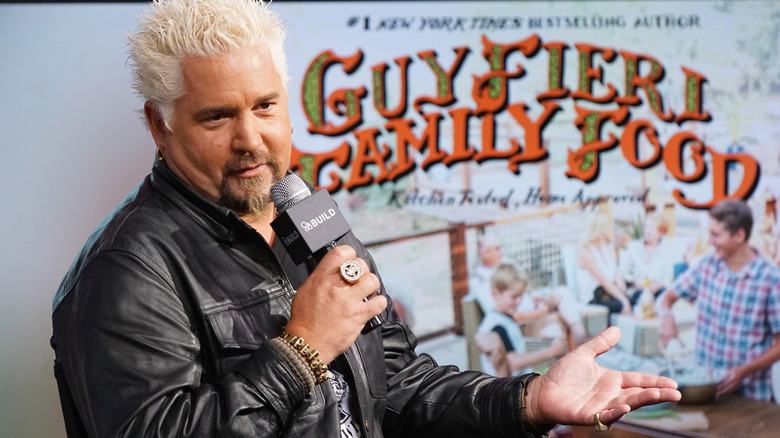 Bennett Raglin/Getty Images
Funnily enough, Harry Potter and Guy Fieri aren't typically names you'd expect to hear in a single sentence but the self-proclaimed "Mayor of Flavortown" addressed the new release on Twitter in a fitting video meme.
Instead of taking a stance or addressing the controversy at large Fieri used the heat of the social media kitchen so to speak to promote himself and tagged the post, "My Hogwarts Legacy #TripleDFriday" in a video meme editing his intro from DDD into a tense sequence where Harry Potter villain Voldemort appears to ask the television host, "Who might you be?" Not the mix of subjects one would expect considering the show is about finding the best "Diners, Drive-Ins, and Dives" in every state but a funny one nevertheless. One user responded, "You('d) make quite the amazing wizard at Hogwarts lol!" seemingly catching a few people off guard with the joke.
Fieri making light of the controversy and effectively avoiding it doesn't come as a surprise as he has a dedicated Twitter meme page aptly named "Flavortown" for just those kinds of irreverent posts. Overall, it seems like fans found his joke to be a refreshing approach to a controversial subject that provides some light fun.