Reddit Thinks Taco Bell Is Worse Since The Pandemic Started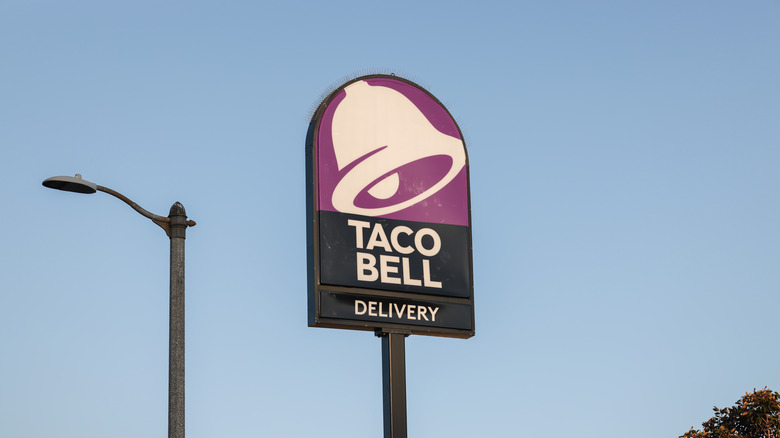 Jeremy Moeller/Getty Images
It's been over three years since the world first heard of the coronavirus that would go on to drastically change everyday life across the globe. Several restaurants closed their shutters temporarily during the pandemic, but Datassential reports that for 10.2% of America's restaurants (a total of 79,438 eateries across the country), the closure was permanent. Chain restaurants with less than 501 outposts were among the worst hit and more chains closed permanently than independent restaurants. Although larger chains like Taco Bell had fewer closures, the pandemic affected fast-food joints in different ways.
Labor shortage and supply chain issues are yet to be resolved as several fast food chains continue to operate understaffed with new menus that aim to optimize the supply shortage. Drive-thru wait times have increased since the pandemic and the accuracy of orders dropped by two percent in 2021 from the year before (via CNBC).
In fact, when Customer Engagement Insider compared the customer satisfaction scores of fast food chains between 2021 and 2022, the site found that nearly all chains had dropped in the index. This includes Taco Bell which lowered from 74 to 72, marking a three percent dip in customer satisfaction, and Reddit users are noticing the difference firsthand.
Missing favorites, price hikes, and smaller portions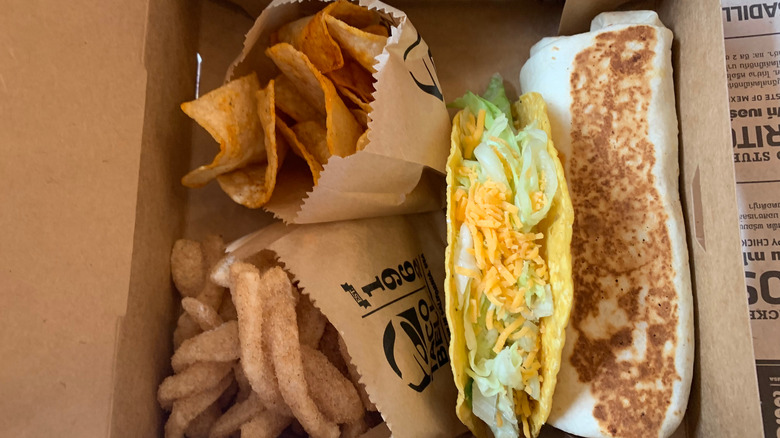 PrincePrinn/Shutterstock
The main reason why Reddit thinks that Taco Bell has worsened since the pandemic is due to its limited menus: "I would go to Taco Bell and had so many options I had to figure out what to get, now I go and I know what I'm getting automatically because they axed all my favorites."
Taco Bell did indeed scale back on its menu not once, but twice since the pandemic, removing all-time favorites like 7-Layer Burritos, shredded chicken protein, and Spicy Tostada for good. Even when the chain decided to heed fans' petitions to bring back the axed Mexican Pizza, Taco Bell found that it did not have enough supply to meet the unprecedented demand, subsequently causing a nationwide shortage of the newly relaunched item.
One Redditor points out that the chain now has, "double the price, less meat, less options, lobby is only open 10-4 max and drive thru wait times have tripled...also there's smaller portions and zero consistency on how things are prepared." Others, however, argue that it's not just Taco Bell that seems to have become worse since the pandemic and pretty much all fast food chains have worsened in some way, which may be true. Fast food chains continue to struggle with the rising cost of food under inflation, changing consumer habits, food shortages, and ultimately, dwindling profits. And if consumer satisfaction scores and Reddit discussions are any indications, dissatisfied diners are already noticing the changes.