LIDL Is Recalling Cocktail Shrimp Over A Serious Contamination Risk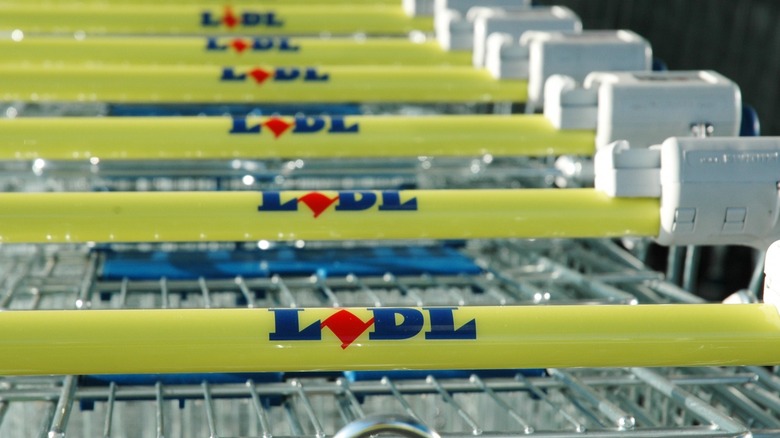 Credit: nitpicker/Shutterstock
Don't eat that ready-to-eat shrimp you bought at LIDL. Turns out it's not actually ready to eat. The grocery store chain released a voluntary recall on its Tapas brand refrigerated shrimp, packaged in 7-ounce containers. Affected products will have a UPC of 4056489411499. If you purchased the product, return it to the store, with or without a receipt, for a full refund.
The grocery chain's statement, released through the Food and Drug Administration (FDA), said there had been no reported cases of customer illness as a result of consuming the packaged shrimp. LIDL, through its own lab tests, found traces of listeria monocytogenes contamination in the product and removed it from stores. The shrimp was distributed to all of LIDL's 170 U.S. store locations in Georgia, Maryland, New Jersey, New York, North Carolina, Pennsylvania, South Carolina, Virginia, and in the District of Columbia.
For healthy adults, the consumption of food containing the Listeria germ can cause short-term symptoms: high fever, severe headache, stiffness, nausea, abdominal pain, and diarrhea. However, Listeria primarily affects pregnant women, newborns, older adults, and anyone with a weakened immune system, according to the CDC.
LIDL recalls refrigerated shrimp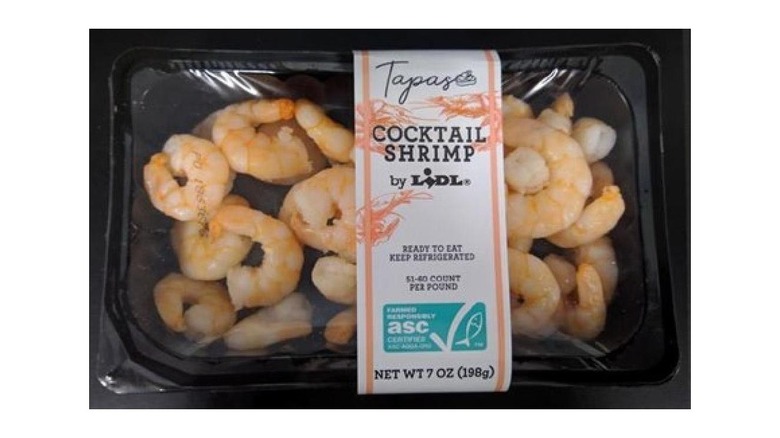 Courtesy: Lidl
LIDL, which performs routine testing to help ensure product safety and quality, has ceased production and distribution of the product. LIDL is working in conjunction with the FDA to resolve the issue. Every year in the U.S., Listeria — the bacteria in question over the chain's shrimp recall, causes an average of 260 deaths and causes illness in an estimated 1,600 people.
If you're not able to enjoy shrimp for dinner due to the recall, perhaps there's another seafood you have on hand that you should be eating. Perhaps it's now the perfect chance to try out fish and chips for yourself, or maybe, throwing some cod on the grill is more your style. Of course, there are also copycat fish sandwich recipes that you can make at home. Just make sure you notice the signs that indicate the fish you're dealing with is past its prime. You don't want to go from avoiding one recall to cooking bad fish.