The Time One NFL Prospect Decided To Add Mayonnaise To Coffee As A Joke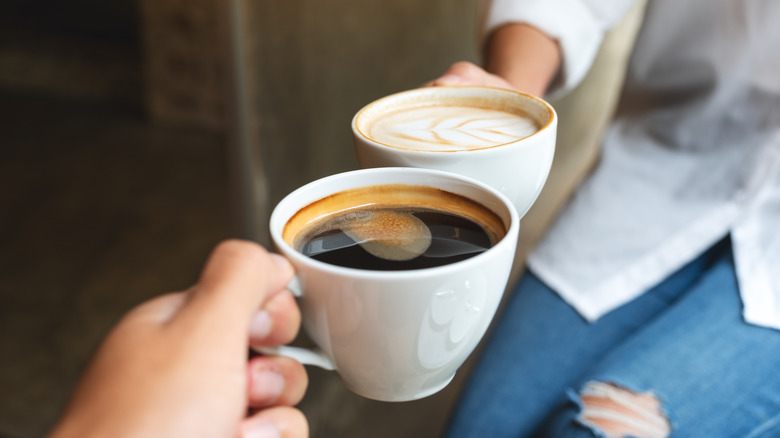 Farknot Architect/Shutterstock
As the NFL gears up for its April draft, the lead-in months are often filled with stories of get-to-know-you interviews that share aspects of a prospect's personality or reveal the human side of the professional athlete. There has to be fodder to fill the 24-hour sports TV, podcast, and radio talk shows — after all, there's only so much you can talk about a person's running, jumping, and weightlifting abilities before even the biggest sports fan's eyes glaze over.
For instance, if you follow news of the draft even remotely, you know that quarterback Anthony Richardson is a "freak" athlete with raw talent and a ton of potential who likely needs some time to develop (per FanSided). Or that despite his impressive skill set, questions still remain about QB Bryce Young's size.
While this might make for a spirited roundtable debate on a sports program or give NFL scouts or talent evaluators something to chew on, what the news-hungry masses really want to hear about is the time one NFL prospect decided to add mayonnaise to coffee as a joke.
Cream or mayo in your coffee?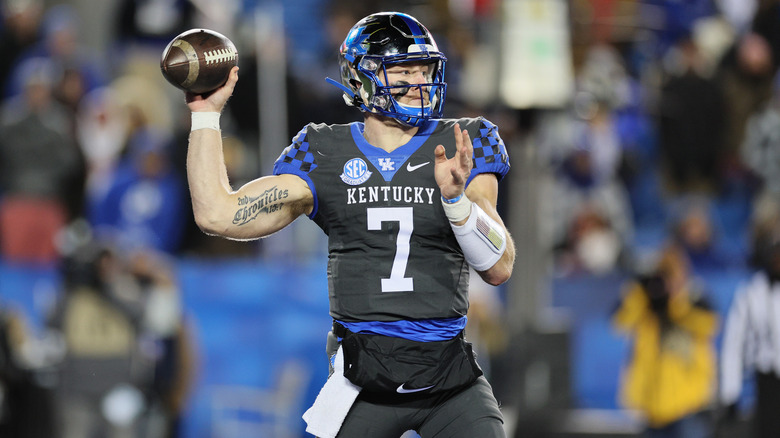 Andy Lyons/Getty Images
Former Kentucky signal caller and first-round NFL draft prospect Will Levis brims with confidence. He's already boasted of showcasing his cannon of an arm and stated his intention of becoming the new G.O.A.T. (per NFL.com) Eat your heart out, Tom Brady. But those are just words. More intriguing are Levis' quirky actions, particularly those surrounding his relationship with coffee.
In summer 2022, Levis posted a video of himself to Twitter adding what most regard as a sandwich condiment to his coffee in lieu of cream or sugar. He is shown pouring a healthy dollop of mayo from a plastic squeeze bottle into his cup and swirling it around before giving it a taste. People have strong feelings about their coffee, and mayonnaise is already a polarizing spread that receives love and hate in seemingly equal proportions.
So it probably comes as no surprise that the internet did not react calmly to the athlete's strange concoction, expressing disgust both at his choice of mayo and the generous amount he applied to his morning beverage. Levis later explained in a Sports Illustrated interview that the idea started as a joke between him and his girlfriend, but he knew if he shared a video of his unorthodox Hellman's coffee blend online that it would "get a rise out of people." Although mayo is not actually part of his daily coffee ritual, he did acknowledge that it "didn't taste half bad."