Padma Lakshmi Harvests Her Own Honey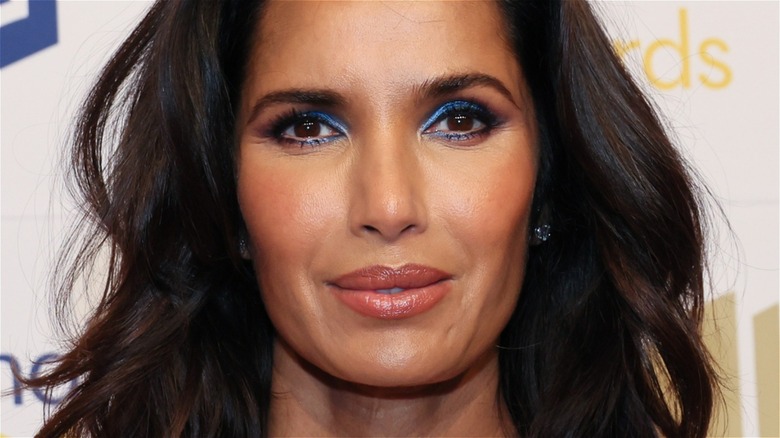 Dia Dipasupil/Getty
What doesn't Padma Lakshmi do? Her resume highlights already include actor, model, culinary judge, cookbook author, and UN goodwill ambassador. As if she doesn't do enough, she can add her side gig as an urban beekeeper to the list. Allure reported that the "Taste of a Nation" host keeps bees on the terrace of her downtown New York City home. As she told her neighbor, Allure editor Taylore Glynn, "I make my own honey. Well, I don't make it. My bees make it."
Honey is not only a delicious ingredient, but it also has a reputation for offering health benefits both when eaten and applied topically. Given all the uses for honey, it's no surprise that she would want an ample supply at home. Lakshmi keeps her beehives in "two very boring filing cabinets that we've painted bright yellow just in case anyone's in doubt: Don't go near that. So we've got tons of honey." Our question is: What does she do with all that honey?
Honey, what's the buzz?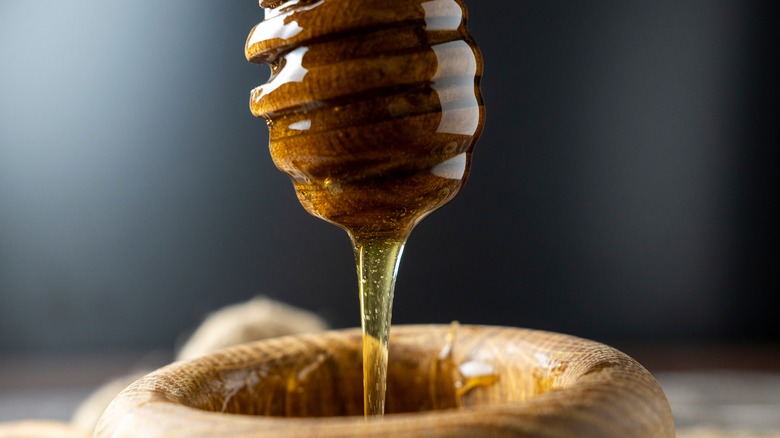 dr.D/Shutterstock
Like those in ancient civilizations, Padma Lakshmi uses honey for both food and health purposes. When speaking to Allure, she credited her DIY honey face masks for helping her maintain her radiant complexion. Lakshmi claimed she uses honey after washing her face to "suck out all the impurities" from her pores. She applies the raw honey directly to her face, then massages it in by using a tapping motion with all ten fingers. 
For consumption purposes, she told her TikTok followers that a simple three-ingredient honey chili butter recipe is one of her favorites. Queen of the humble brag, Lakshmi mentioned that the honey comes from her own hives. Even if you don't keep bees, you can still try this recipe by combining honey, butter, and chili powder. In Lakshmi's case, she blends two chili powders — cayenne and Kashmiri. 
In 2009, Lakshmi told Glamour about what she eats on a typical day and mentioned grapefruit sections with honey and cinnamon as an example of one of her regular snacks. This snack appears to have gotten a glow-up, as she showed how to make a honey-drizzled fruit salad featuring grapefruit, pomegranate seeds, cinnamon, and orange flower water on her TikTok page in 2023. With so many uses and a long shelf life, you just may want to keep honey in your pantry at all times. And, when in doubt, watch what Lakshmi creates with this versatile ingredient.