Aretha Franklin Had An Odd Request For A Michelin 3-Star Restaurant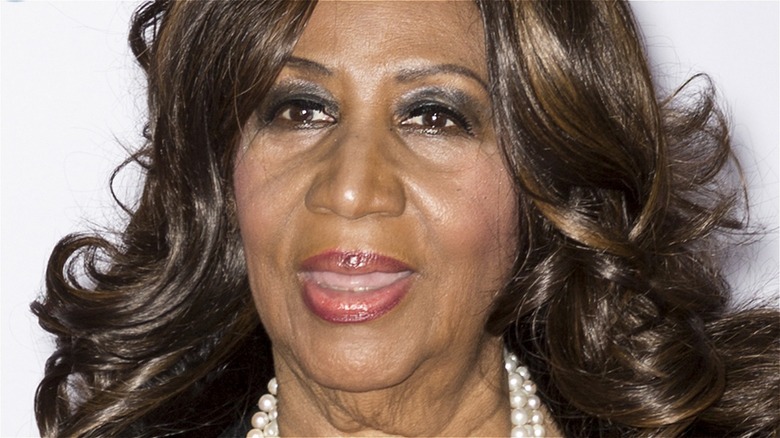 Ovidiu Hrubaru/Shutterstock
If you're looking for a truly exemplary dining experience, there's one keyword on a restaurant's website that likely catches your attention immediately — Michelin star. While some may have the misconception that all Michelin star restaurants are incredibly formal or stuffy, the fact is, it's just a recognition that the spot is putting out absolutely top-notch dishes, in whatever style that particular restaurant is known for.
This designation certainly isn't handed out left and right. In fact, as Luxe Digital reports, as of February 2023 only 3,364 restaurants in the entire world have earned the chance to brand themselves as an establishment that has been given the honor. Within this select group, the vast majority of eateries have one Michelin star, with a truly exclusive 141 boasting the top-tier rank of earning three Michelin stars.
Now, if you're going to a restaurant that is world-famous for its cuisine, you'd think that you would just trust the chef to create whatever strikes their fancy. Some spots offer tasting menus and others have a la carte menus you can make your selections from, but the chef should be the one steering the ship, right? While that may be the case for most diners, the late "Queen of Soul" Aretha Franklin didn't really play by those rules. When she went out to dine, she wasn't afraid to ask for exactly what she wanted, as one young chef working at New York's legendary Le Bernardin found out.
Aretha Franklin's unusual request — and a chef's triumph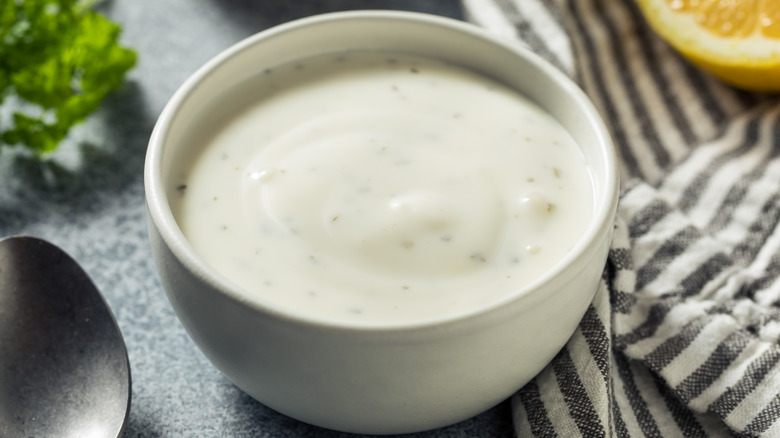 Brent Hofacker/Shutterstock
As the chef who had to accommodate her odd request spilled to Epicurious, Aretha Franklin was at the restaurant for a celebration and had in mind exactly how she wanted to kick off the meal for herself and her twelve guests. Rather than settling for any of the salad options they had available, she knew she wanted to whet her appetite with shredded carrot salad peppered with raisins and dressed with ranch dressing. The problem is, given Le Bernardin's focus on French fare, they didn't have any ranch dressing hanging out in the fridge. However, a celebrity like Franklin definitely counts as a VIP, so he had to come up with some kind of a solution — and no, it wasn't to run to a nearby grocery store to snag a bottle.
Apparently, the chef did a quick search to find out what a homemade ranch recipe should contain and got to work whipping up a fresh batch packed with all the necessary ingredients to make it creamy as well as flavorful with mix-ins like chopped herbs, lemon zest, and dry mustard — and the result was a hit.
Franklin is certainly not the only American who loves a salad enhanced by ranch dressing's signature tang. In fact, in a 2020 survey by Statista, ranch was flagged as the dressing that Americans used most often by a massive margin. A staggering 143.21 million consumers selected it as their salad MVP.